STEM education and programming education are currently hot topics, and with the new Course of Study guidelines for the 2020 academic year about to come into effect, there is even greater interest in science and technology education than before. As a center for science and technology education in the local community, Tohoku University has been inviting elementary, junior high and high school students and their teachers, families to its Tohoku University Science Campus program. This richly varied program is attended by 1,300 children each year, and is popular with families because it gets children to really think about the question "why?" The first half of this article features an interview about how this event came to be and its social significance, and the second half features a description of the "Bio Adventure: Microorganisms are Hard Workers" program presented by Kyowa Kirin.
* STEM education: STEM is an acronym for science, technology, engineering and mathematics.
Digging down to the underlying principle and asking "why?"
Aiming to give children insight into science and technology
Tohoku University Science Campus (officially named Tohoku University School of Engineering Science Campus) is based around three branches: a hands-on science class, a children's science campus and an education seminar (for teachers at elementary, junior high and high schools). The first of these, the hands-on science class, consists of special lessons based on original educational programs from partner companies. The lecturers, all active as technologists and researchers within their companies, provide lessons not taught at school to children ranging from lower elementary school students to high school students. There are many different types of lesson, from biology experiments and observations using electron microscopes, to programming, or constructing two-legged walking robots or model automobiles. The broad range of companies providing programs is reflected in the rich variety of subjects.
"People talk about STEM education, but while science and mathematics are school subjects, children tend to lack knowledge about technology and engineering. The Tohoku University Science Campus program we hold here at the Tohoku University School of Engineering helps children learn about the T and E of STEM."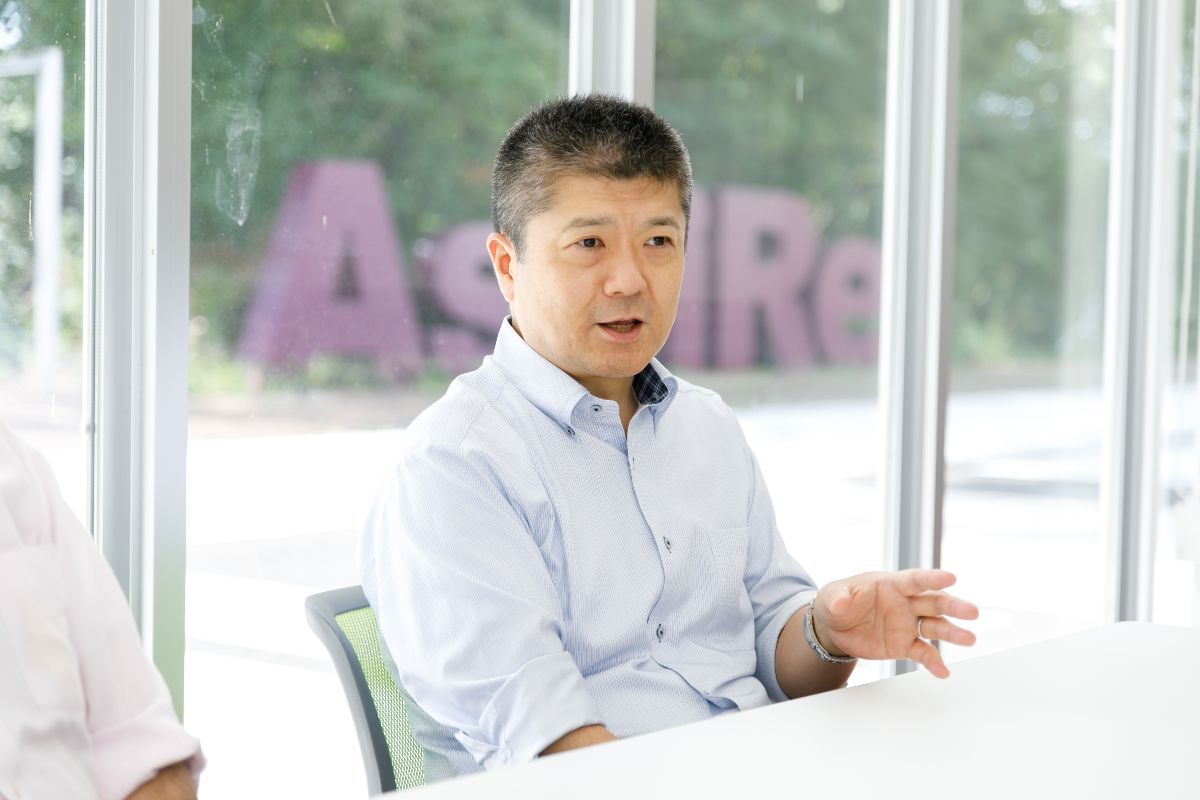 Professor Hideyuki Aoki (Director, Innovation Plaza, School of Engineering, Tohoku University)
"For example, in a lesson the other day, the children made loudspeakers. After the children finished making them, they had fun listening to the sounds together with their families. I'm sure that the satisfaction of entertaining someone else with what they made will be a formative experience in crafting new things."
The experiences in the lessons do not only involve making things. The emphasis is on conveying the scientific principles behind the created object or experiment that the children can see. Complicated principles are taught in a simple way, but they are not merely taught—the children are encouraged to think about them carefully on their own over an extended period.
"In your daily life, if you get into the habit of thinking "I wonder how this works" and digging below the surface, it's good training for thinking scientifically. We don't want all of the children to go on to become technologists or researchers. But science and technology are part of everyday life. I'd like all of them to be able to consider things with a scientific eye."

Associate Professor Hajime Nakamura (Vice-Director, Innovation Plaza, School of Engineering, Tohoku University)
Revitalizing centers of science and technology education after the earthquake
The Great East Japan Earthquake struck in 2011. Miyagi Prefecture, where Tohoku University is situated, was among the regions that sustained major damage, and places for local children to learn were also lost.
"When we were debating how we at the Tohoku University School of Engineering could contribute to revitalizing the area, one important element that was brought up was providing training for the next generation. Revitalizing the centers of science and technology education and raising children to take their places in the science and technology society of the future would help bring energy to Miyagi. At that time, there was an offer of financial support from the government of Qatar, and events such as hands-on science lessons and education seminars started under the name of Tohoku University Qatar Science Campus."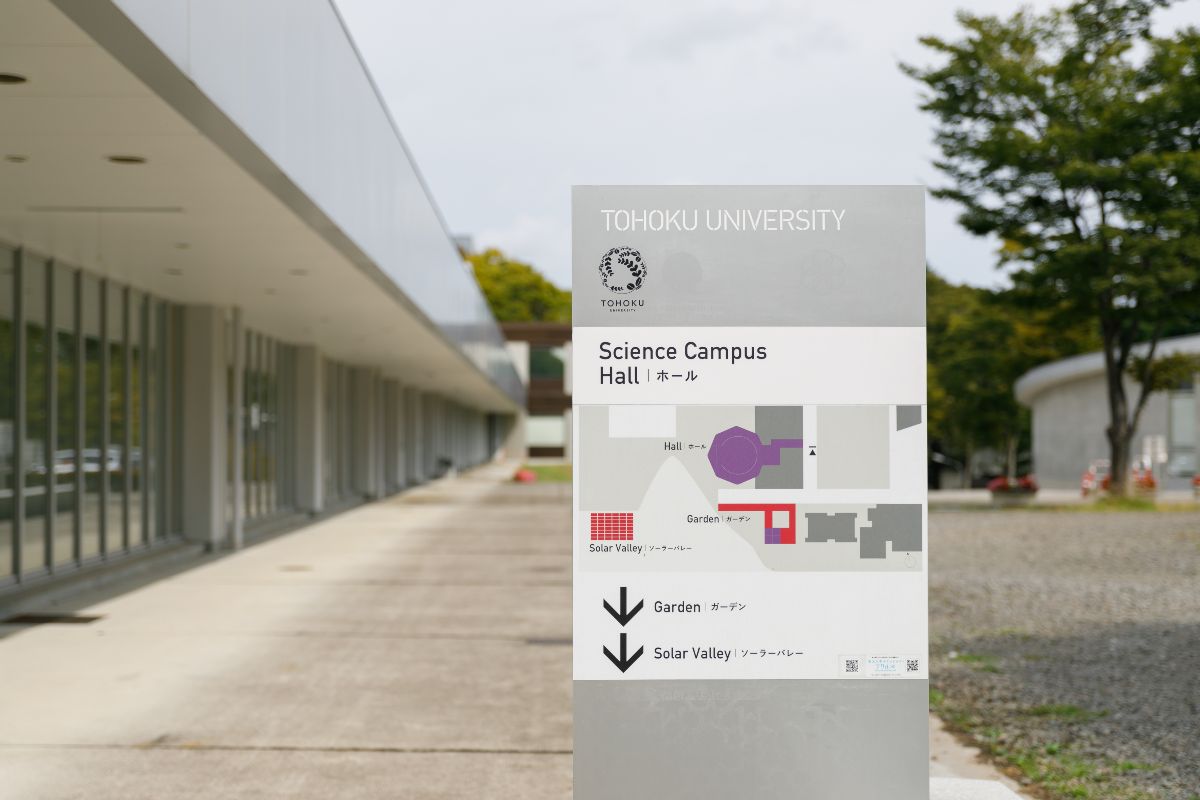 Tohoku University Science Campus Hall
The Tohoku University Qatar Science Campus started as a special project of the School of Engineering. Meanwhile, the Innovation Plaza, a shared facility with the School of Engineering, had already been holding a Children's Science Campus in collaboration with the Sendai City Board of Education since 2001. Under this initiative, the teaching staff and students of the School of Engineering acted as lecturers, teaching lessons centered on experiments to children in the sixth year of elementary school within Sendai, with one of the aims being to serve as a practical way of providing intellectual services to the local community. By 2018, the Science Campus, which had started as a project to support revitalization efforts, was positioned as one of the core projects of the School of Engineering, merged with the Children's Science Campus. Under the management of the Innovation Plaza, it started afresh under the name of the Tohoku University Science Campus.
Students at the School of Engineering and the four Engineering Graduate Schools join in the running of each lesson as "TS communicators" to support the children, but we hear that this year's members include some students who participated in the Children's Science Campus as elementary school students. The initiative to convey the fun of science is beginning to bear real fruit.
How do you create an education program with a rich variety of content?
"Originally, companies collaborated with us as part of their initiatives for supporting revitalization work. Now, in addition to the companies we got to know through their activities to support revitalization, we have also gained the cooperation of companies that are interested in children's education from the perspective of CSR, and we plan the program based on factors including finding a balance between the fields and themes lessons cover and the children that will receive them, and the novelty of lessons."
We ask companies to provide lessons that do not end up just as an experience of making something or doing an experiment, but that give children an opportunity to learn scientific principles and to think for themselves through trial and error. One reason we ask for lecturers who are active in technology and research is for children to see the attitudes and effort of technologists and researchers close up, in the hope that it gets them to think about their future choices and career.
Through the program, the children come to realize that their learning at school is connected to the products and services using science and technology that are all around them. At the same time, the technologists and researchers who act as lecturers also seem to learn something new.
"The people from the companies who provide the lessons have told us that it gives them an opportunity to see how their work is connected to society. We're grateful to them, as they often travel from great distances to be here. Some of the staff from Kyowa Kirin have come from places as far as Shizuoka and Yamaguchi."
In the second half, we will describe the "Bio Adventure: Microorganisms are Hard Workers" program provided by Kyowa Kirin.