Kyowa Kirin's 2030 vision is rooted in being a more patient-centric company – where employees are encouraged to constantly consider what impact they, or their decisions can have, on patients. Patient advocacy activities create a direct channel for engaging with patient communities and gaining patient insights. These concepts are not well known in Japan, so we discussed specific examples of patient advocacy, and their significance, in North America.
<Interviewee>
Lauren Walrath, MBA
Vice President, Public Affairs, Kyowa Kirin North America (hereafter referred to as KKNA)
After launching new products and digital services for Fortune 200 companies, Lauren channeled her passion for biopharma corporate communications and advocacy into senior roles at several US healthcare companies before joining KKNA in 2019.
Patient advocacy creates direct channels for engaging with patients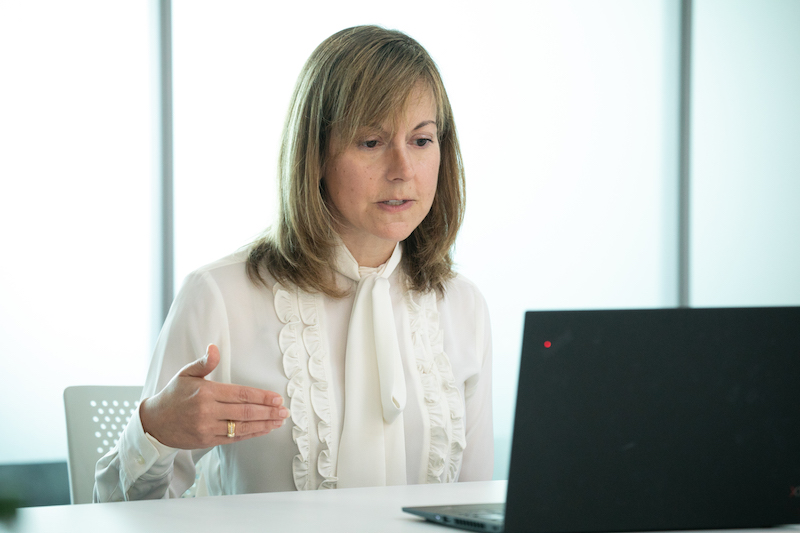 image: Lauren Walrath(KKNA)
–What is Patient Advocacy?
Lauren: Patient advocacy promotes better awareness, understanding and care for patients living with a disease through active dialogue and collaborations among patients, doctors, policy makers and pharmaceutical companies. It is a big idea that differs in different markets.
Patient advocacy gained ground in the United States and Europe when determined patient efforts to raise awareness of HIV, ensure sufficient funding for new treatments, encourage non-discriminatory policy, and educate healthcare systems proved how an entire community working together could reshape the landscape – delivering new treatment options and significant improvements in patient care and outcomes.
Patient advocacy is often started by family members or small organizations. As they raise funds and grow, they tend to specialize in different types of advocacy, such as increasing research in a disease area, formulating disease awareness programs, or providing counselling and logistical support for diagnosed patients. Pharmaceutical companies respectfully engage with and provide financial support to different advocacy organizations with the goal of starting or sustaining programs that meet patients' needs for support and education, and to ensure inclusive research and clinical trials that can bring medicines to market that reflect the patient perspective.
Learning from patients and their experiences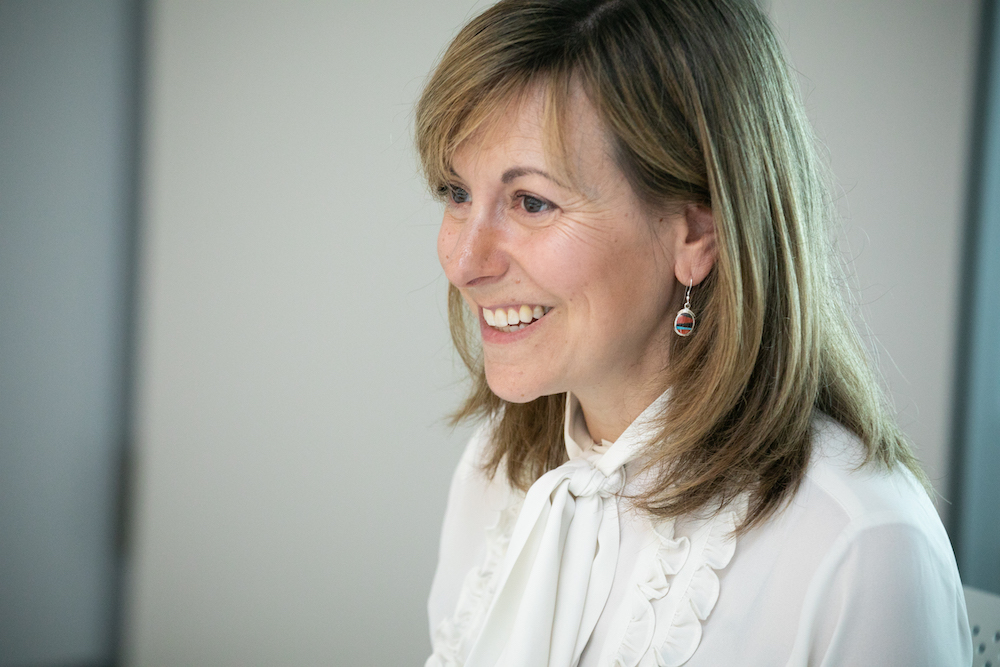 image: Lauren Walrath(KKNA)
–How do you promote and accelerate patient advocacy activities in the North American region?
Lauren: We always say that being a good collaborator and partner to advocacy organizations requires a long-term commitment and a genuine interest in listening to and learning from patients and groups they are part of.
Pharmaceutical companies have always sought to take scientific discoveries and, through research and clinical trials, make new medicines available to patients. Over the past decade, the industry along with regulatory agencies and Health Technology Assessment (HTA) evaluation bodies, have grown more aware of the need to find opportunities to listen and understand what would be of most value to patients, even in the early stages of research and clinical development.
For instance, patient input can help in the design and management of a trial – potentially reducing the need for protocol amendments and addressing logistical barriers so patients remain enrolled in the trial. This may help in bringing good medicines to patients faster. Patient feedback and patient-reported outcomes in clinical trials can also help physicians, regulatory agencies, and policymakers who look at the data understand where patient needs are most acute.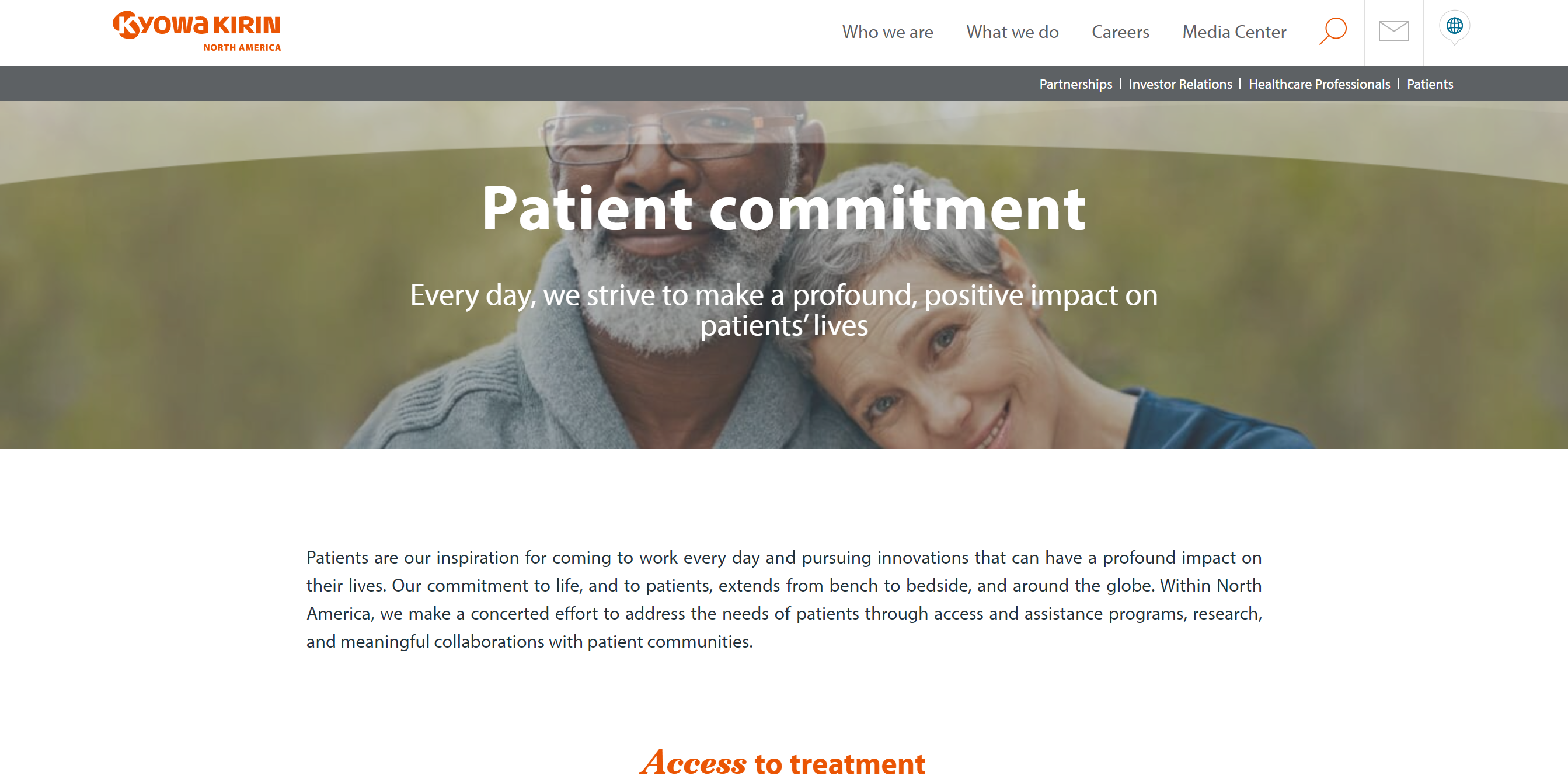 Image: KKNA's Website patient commitment page
https://kkna.kyowakirin.com/what-we-do/patient-commitment/ (Last accessed: 2023-01-23)
KKNA divides its patient advocacy team in two parts – with one part driving engagements with organizations related to therapeutic areas in which we have marketed medicines; they tend to focus on disease education and improving patient care. The other part works with our clinical development teams to engage with research-focused advocacy groups with the aim to ensure trials and new medicine research are done in a patient-centric way.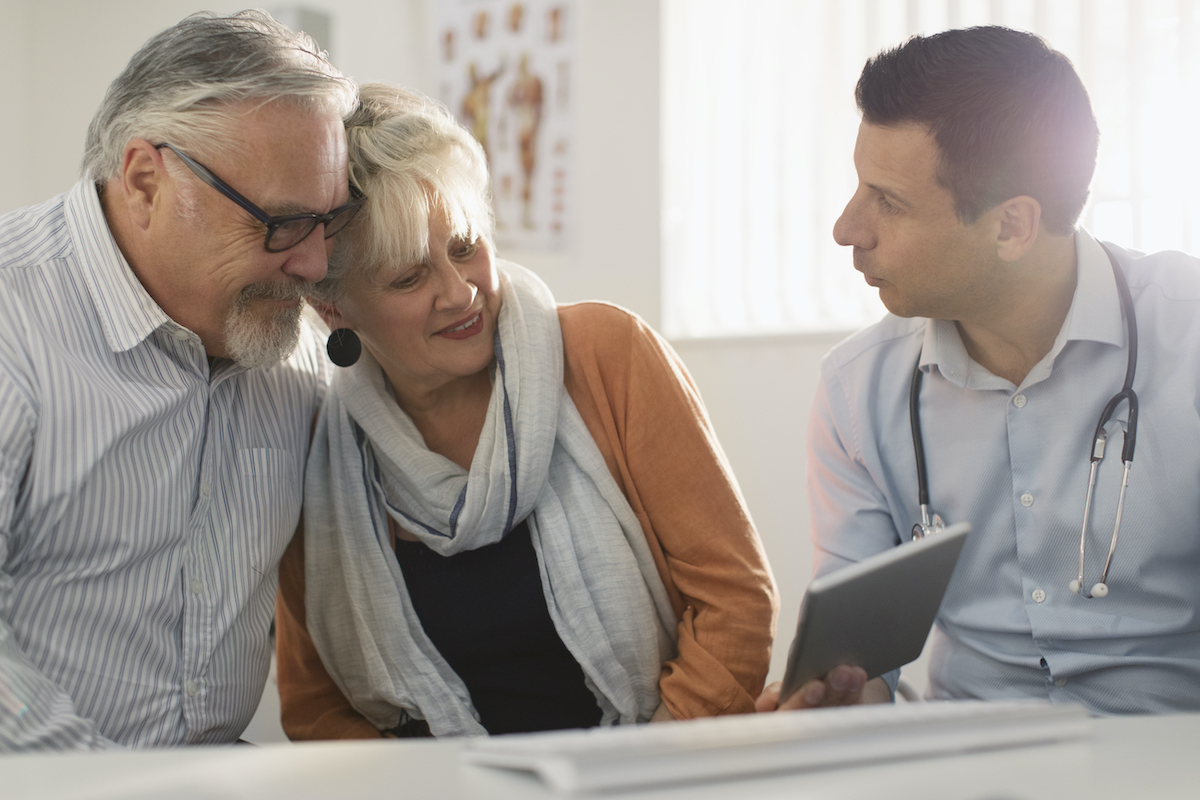 image: Patient-centered clinical trials and research of new medicine
To promote that engagement, we strive to understand the focus and goals of different advocacy organizations, create opportunities for dialogue and interaction, and determine how we can help further their cause to help benefit patients. Most advocacy groups are small non-profit organizations with limited resources, so we are always respectful of their time and interests because their first priority is to serve patients and their families. I would say that advocacy is all about finding the right way to work together. If you team up and find other likeminded individuals and common causes, advocacy will work well. Advocacy is all about speaking up for actual patient needs. When we're effective, we open up more channels for communication through social media campaigns, digital posts, events and roundtable discussions to reach patients. Sometimes, we bring more voices and partners together to collaborate on surveys, information and data sharing in order to deliver greater value to the community and fulfil unmet patient needs.
Specific examples of patient advocacy activities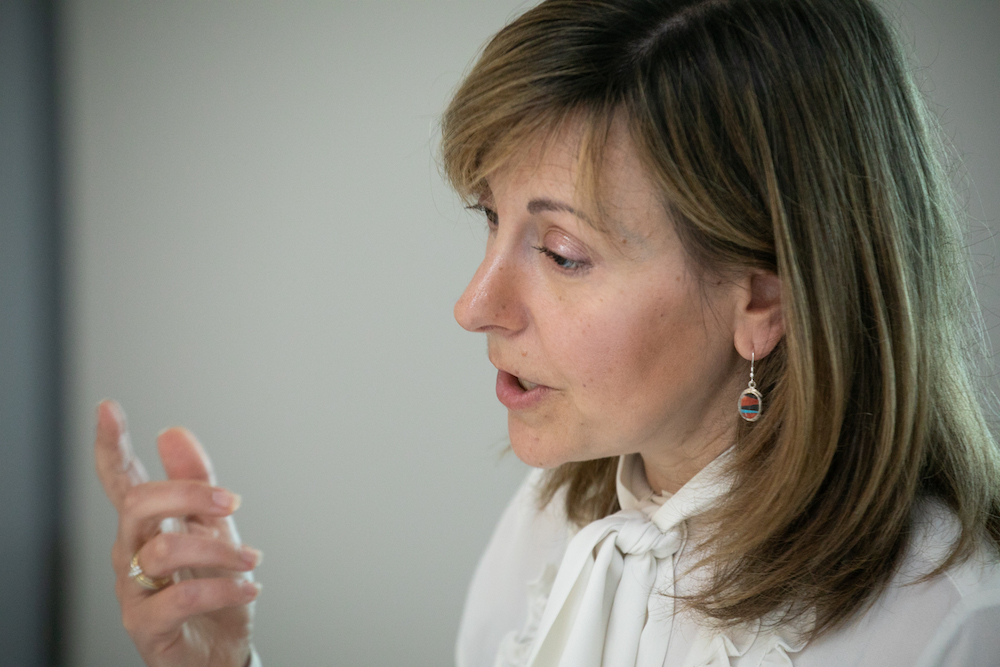 image: Lauren Walrath(KKNA)
–Can you share some specific examples of your patient advocacy activities?
Lauren: KKNA's portfolio covers hematology/oncology and neurological diseases and disorders such as Parkinson's Disease. We also have interests in immunology and allergy and rare diseases.
In hematology/oncology, we are working to address disparities in clinical trial participation, diagnosis and treatment among African American patients with cutaneous T-cell lymphoma (CTCL). This issue was brought to our attention by the investigators, institutions and the Cutaneous Lymphoma Foundation who advised Kyowa Kirin on drug development; with their help, we enrolled a truly representative patient population in our CTCL trials – generating data from a diverse mix of patients with the disease. However, even after launching the medicine, we still found that African American patients were suffering from worse outcomes due to late diagnosis. We felt that issue needed more attention.
We worked together first on a social media campaign and then started a grant-funding program to support new research into the cause of disparities and share information through trusted advocacy leaders in the community. Then in June of this year, we held a panel discussion on African American disparities with our advocacy partner and several providers timed to coincide with Black Family Cancer Awareness Week. Physicians and social workers nationwide responded by saying they were inspired by the discussion to recognize these patients' needs. And our internal medical and marketing teams were inspired to create targeted materials and hold symposiums to build greater awareness of the data in this underserved patient population.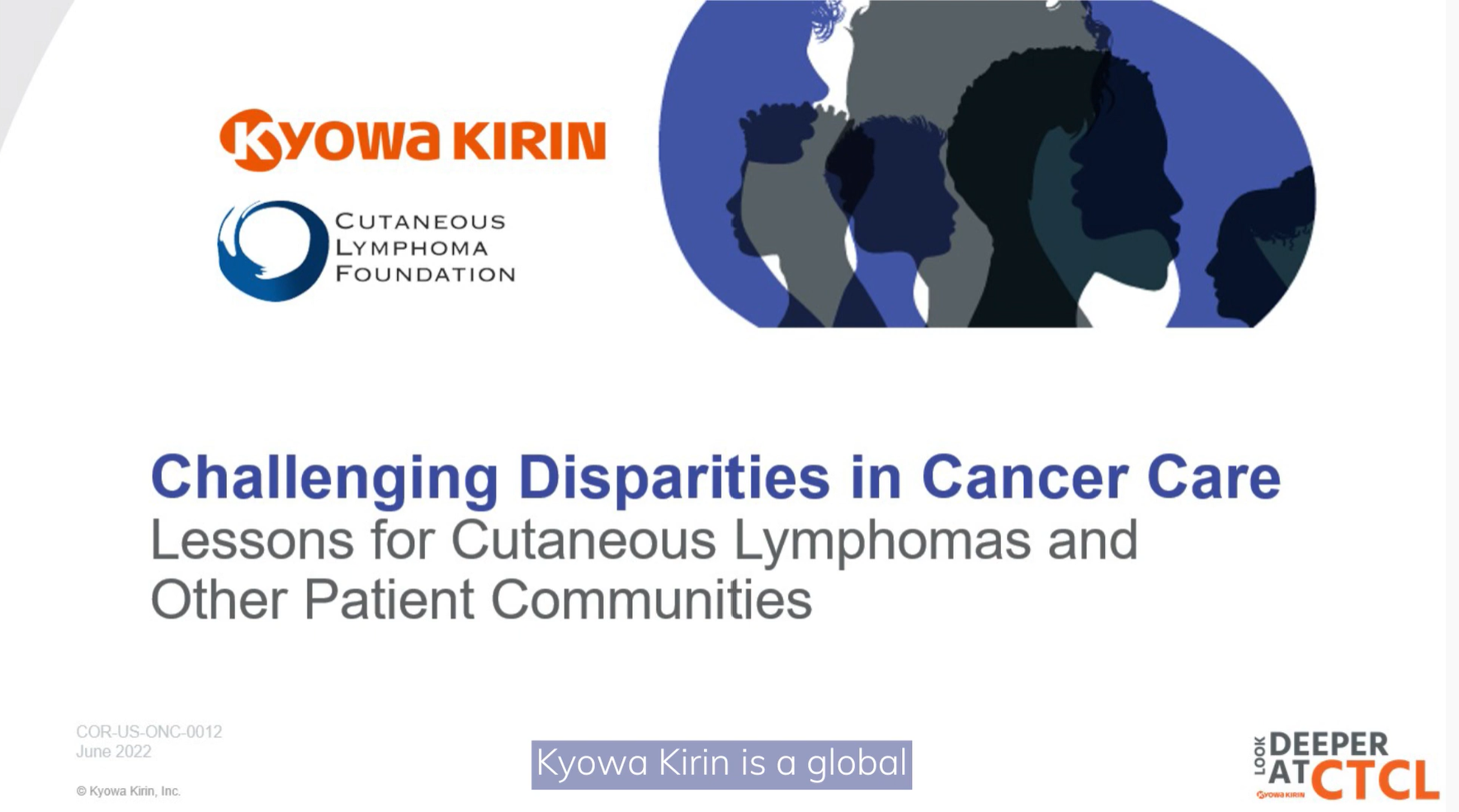 Video: KKNA held Online Challenging Disparities in Cancer Care on September 2, 2022
We also participated in Rare Disease Day to help employees better empathize with patients (see Celebrating another year of diverse initiatives around the world: RDD 2022 in North America).
Elsewhere, we felt there was a unique opportunity to really strengthen the focus on caregiving for patients with Parkinson's disease, which impacts patient movement and neurological capabilities over time. We teamed up with two major advocacy groups, the Parkinson's and Movement Disorder Alliance (PMDA) and the Davis Phinney Foundation, to conduct surveys in 2020 and 2022 of 700 and 750 care partners respectively. Those surveys have been central to subsequent work by these groups and others to improve the range of educational and support programs for the care partners of patients with Parkinson's disease.
This year, we convened a roundtable with advocates, patients and care partners to discuss how we could assist patients with the pain points and difficulties revealed by the survey. We are publishing the insights from that discussion as a white paper with the advocacy organizations. The advocates suggest care partners don't always know at the beginning what their journey is going to look like so sharing tips and practices from other care partners will help them feel more able to face some of the changes that happen as a result of the disease.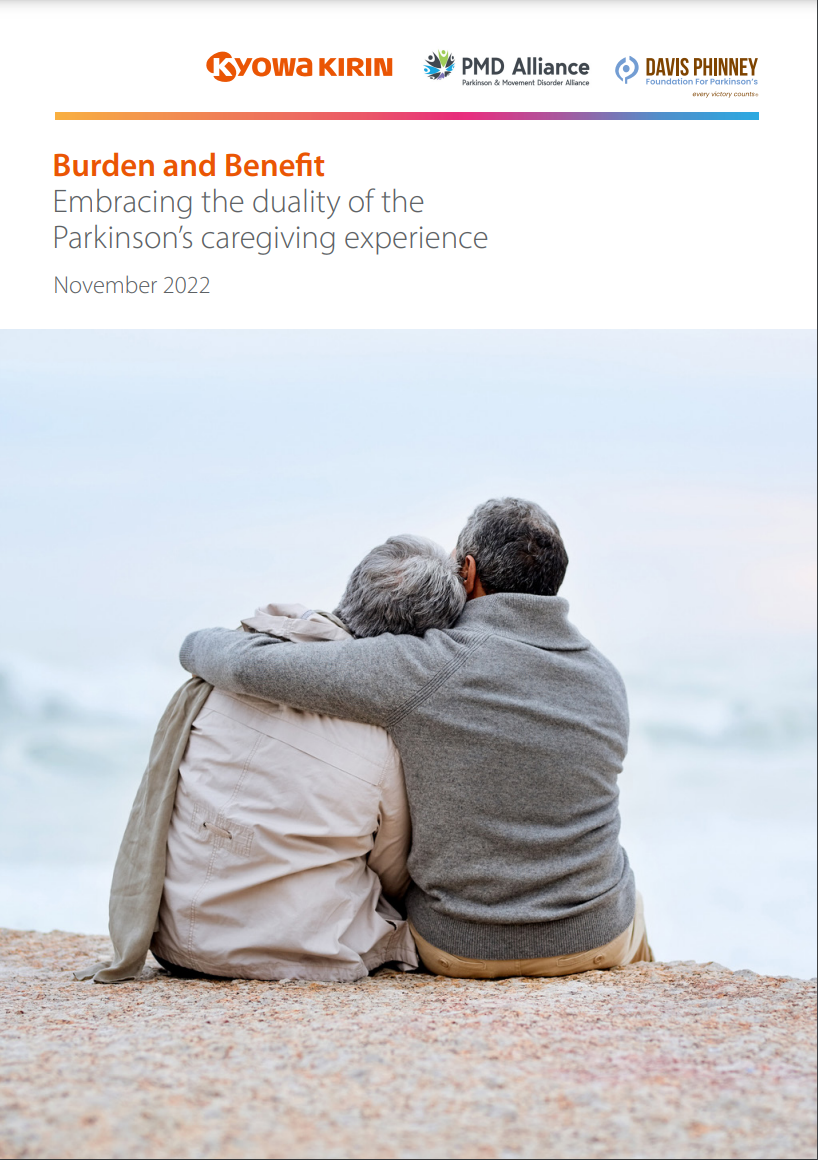 image: the whitepaper published in November 2022
These are just a few examples, but we are always respectfully exploring new opportunities to work with advocacy groups to highlight gaps, fulfill patient needs, and create stronger support systems.
Focus on patient centricity at the research and policymaking stage
–How do you see PA activities progressing in the future?
Lauren: There are two areas that require focused action. We are already working with advocacy groups in many disease areas to support education and to expand or sustain services. However, we need to better align and integrate patient advocacy into R&D decisions and clinical development. Our new One Kyowa Kirin 2.0 structure is based around being more patient centric and team members across the globe are starting to consider what good research practices look like that involve patients. Second, as we expand into rare diseases and new therapeutic areas, such as atopic dermatitis, we need to do more in connection with policy organizations and alliances that work to advance the appropriate health care policies for patients.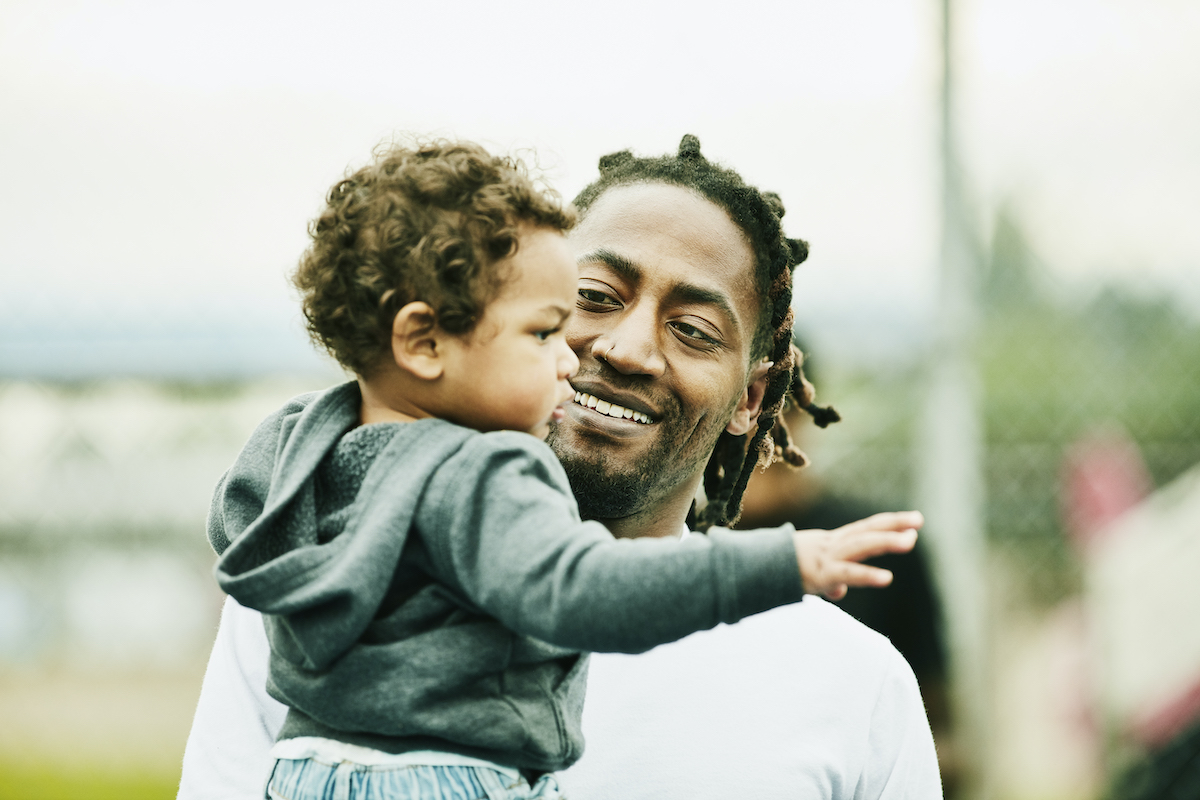 image: Making patients smile is the driving force behind all of Kyowa Kirin's activities
As a global team between North America and Japan, we are progressing our internal dialogue to help leaders and colleagues recognize differences in our healthcare systems and determine how we, together with advocacy groups, can operate in those respective systems to provide patient-centric support. While we are all inspired by the same mission to help patients, how we go about that can be quite different given the different numbers and sizes of advocacy groups. Regulations for patients also vary by region. One common theme however is that none of us can do everything ourselves, so partnering with advocacy organizations is key.
Senior management at Kyowa Kirin in Japan champion the idea of "kabegoe," or overcoming difficult challenges, and focusing on the very long-term goal. Some issues, such as African American disparities, are rooted in long-term issues in the US healthcare system. They are big problems. With advocacy – we speak up and bring attention to the need for change. Through our work and collaborations with advocacy organizations, we are determined to improve the journey for patients with a condition.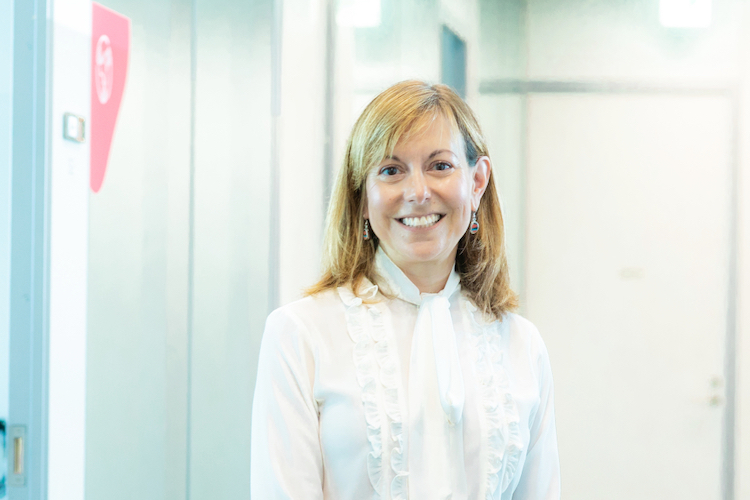 image: Lauren Walrath(KKNA)
The activities mentioned in the article were conducted in the North American Region under the relevant laws and regulations of each country. Kyowa Kirin also conducts the PA activities under the relevant laws and regulations in Japan.