Global Pharmacovigilance (PV) Function of Kyowa Kirin Co., Ltd. works together as a team, collaborating on a daily basis, to bring smiles to patients around the world. Continuing on from part I, part II of the interview outlines the initiatives that Global PV Function members are tackling, as part of their day-to-day work, by relaying a dialogue between members based in Europe and in Japan.
【Profile of participants】
Alina Tudor
Senior Director, Pharmacovigilance, Kyowa Kirin International plc
Joined Kyowa Kirin International in 2020. Draws on more than 15 years of experience in medicinal product safety management, leading the safety strategy for biological products submitted and approved in various countries around the world. Born in Romania. Medical doctor (MD).
Sawako Hayama
Manager, Medical Safety Group, PV Medical, PV Division in Japan , Kyowa Kirin Co., Ltd.
Having worked as a clinician, joined Kyowa Kirin in 2020. Mostly engaged in evaluating safety information from a medical perspective. Medical doctor (MD).
Miki Nishimura
Medical Safety Group, PV Medical, PV Division in Japan , Kyowa Kirin Co., Ltd.
Joined Kyowa Kirin in 2018. In charge of products for nephrology, oversees pharmacovigilance-related operations involving approved and investigational medicinal products, and coordinates with other departments.
Evaluating safety based on a globally standardized database
―How, specifically, is the Global PV Function collaborating on PV activities?
Alina Tudor (hereafter "Tudor"): The PV Function's Global Safety Teams (GSTs) follow one single process to evaluate the safety of each of the Kyowa Kirin products. Although the products may have different indications and may be at various stages throughout their life cycle (some being well established, approved for numerous years and others being very new to the market), we essentially use one global signal management process to detect and evaluate risks, offering useful safety information. We also use a single global standardized safety database. Each product has assigned a dedicated Global Safety Team, which can vary in size, from just two team members to six or seven, depending on the scale of the products' activities and their complexity.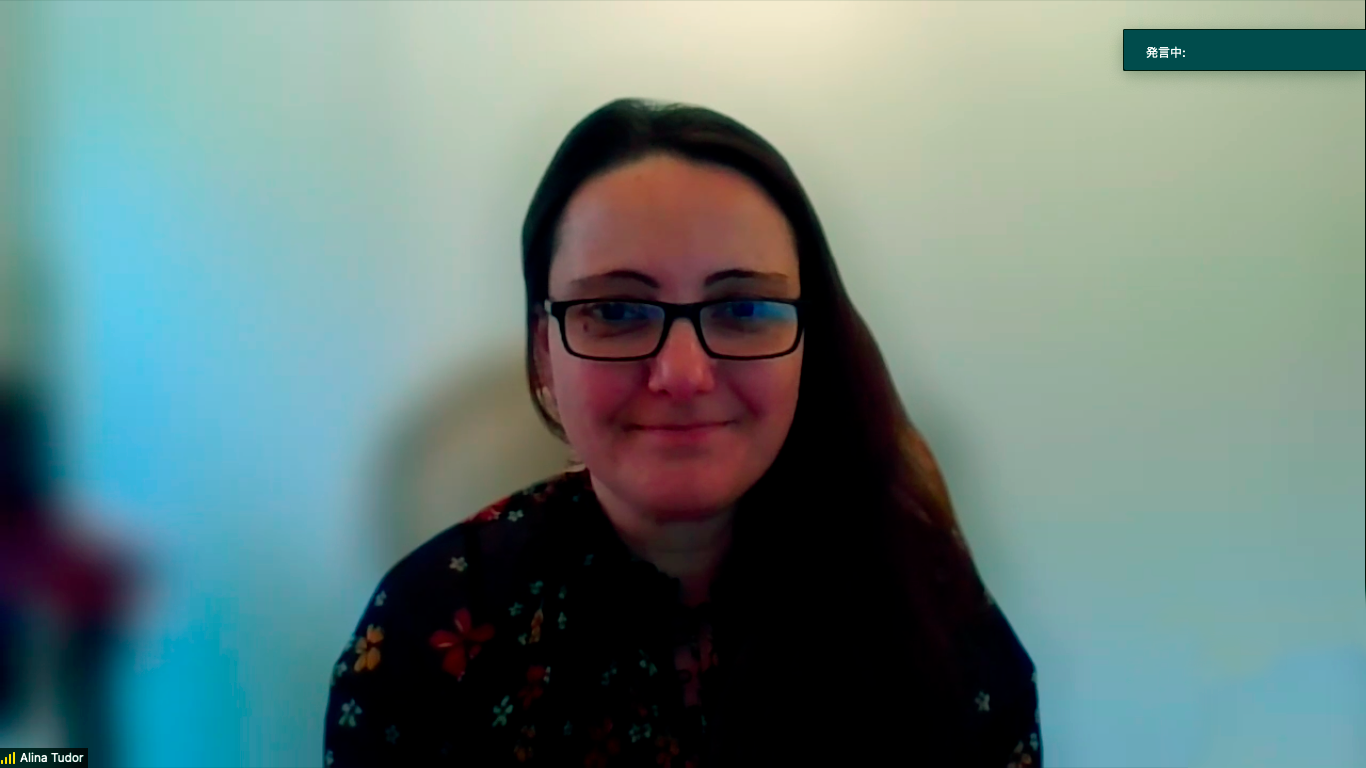 Photo: Alina Tudor
I am the Global Safety Team Lead (GSTL) for a medicinal product for treating bone diseases. Although I am located in the UK, I am in charge of leading the safety evaluation globally, coordinating between countries and regions. In addition, I am also responsible as GSTL for other products that are only sold in the European region.
―How do you usually work together to evaluate the safety?
Tudor: The three of us are part of the Global Safety Team for the product, and we maintain constant contact via email and other instant means, like Teams. Routinely, we have been working together on signal detection activities (which aim to determine if there are new risks associated with a particular medicinal product, or if known risks have changed) and on periodic safety reports to be submitted to authorities worldwide.
Miki Nishimura (hereafter "Nishimura"): We collaborate often. Despite being very busy with a lot of local activities, we work closely together and communicate constantly on global activities.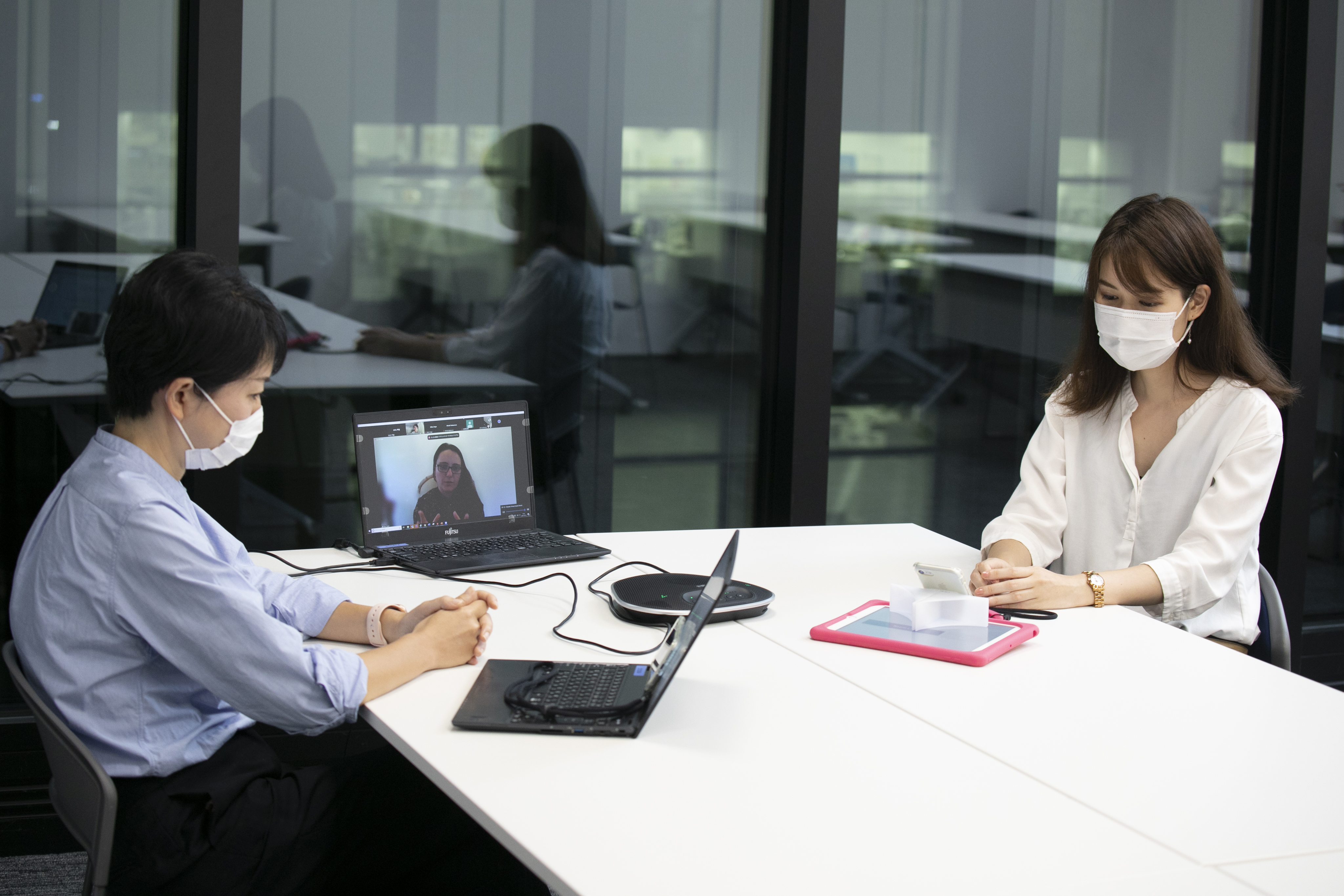 ―What are the main issues the Global Safety Team is dealing with at the moment?
Tudor: One important challenge we face is making sure we have access and evaluate all the safety data globally on the product. Our evaluations are based on the data available to us, so making sure that we collect as much and as accurate information as possible is paramount. It is not always easy to ensure oversight when teams are in various places over the world, but our team has managed to overcome this challenge by keeping frequent and close communication.
Medicinal products must be safe for all patients regardless where our patients are located. We must evaluate risks by collecting and understanding as much safety information on the product as possible, from all over the world, while also working closely with government agencies and regulatory authorities in each country.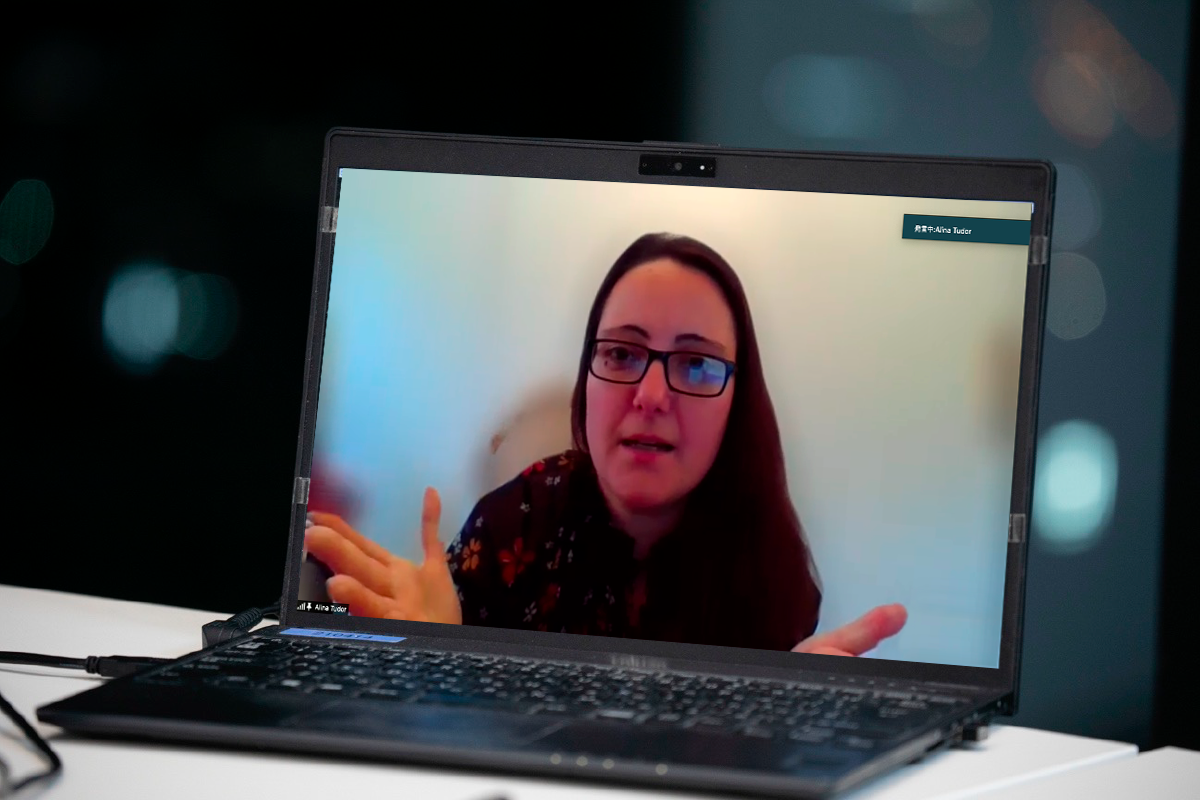 Continuing to improve PV activities through the Momotaro Project
―The Global PV Function has a project called the Momotaro Project. What kind of project is it?
Tudor: The Momotaro Project began before our global PV organization was fully established in April 2020 and was set up to create global processes and harmonize the way we work in PV. Team members were assigned to each of the 13 workstreams, and they collaborated in setting up the global PV processes.
For example, the global risk management planning process requires a harmonized approach at local and regional level, in line with the core position of the company. Therefore, the team members have considered and established a global process to be followed for such an approach. Other global processes that have been defined include signal management, compliance and case collection and processing.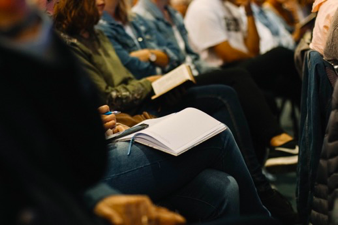 We believe that we will be able to achieve a highly compliant global medicinal product safety organization by learning and growing together as a team and using global medical science to add value to our products; and only then will we be able to predict and prevent adverse reactions, which is our ultimate goal.
―Why is the project called the Momotaro Project?
Sawako Hayama (hereafter "Hayama"): The leadership team voted to choose the name from a large number of suggestions. Just as Momotaro leads his friends to fight off ogres, the Momotaro Project is the perfect symbol to represent the need for us to leverage the skills of our diverse members to overcome various challenges to become the industry leader.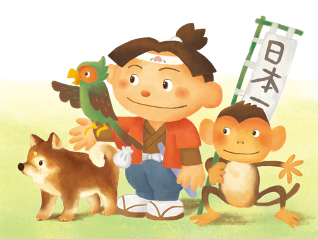 ―Phase 1 of the Momotaro Project ended in August 2020, and the project has now entered its second phase. What are you focusing on during phase 2?
Tudor: We intend to make further improvements to the global processes that were defined in the first phase, to work on areas that we were unable to address during phase 1, while working on a day-to-day basis in the new system. For example, we were unable to establish a tracking and monitoring of all local and global risk management activities in the first phase of Momotaro, and now in phase 2 we have focused on this and have now established a local and global oversight and tracking methodology. The more we work using the new global processes, the more we will identify aspects that need refining. There is always room for improvement. For sure, we will find some further aspects that need to be addressed and improved even after we finish phase 2.
Heading towards an era that predicts and prevents adverse reactions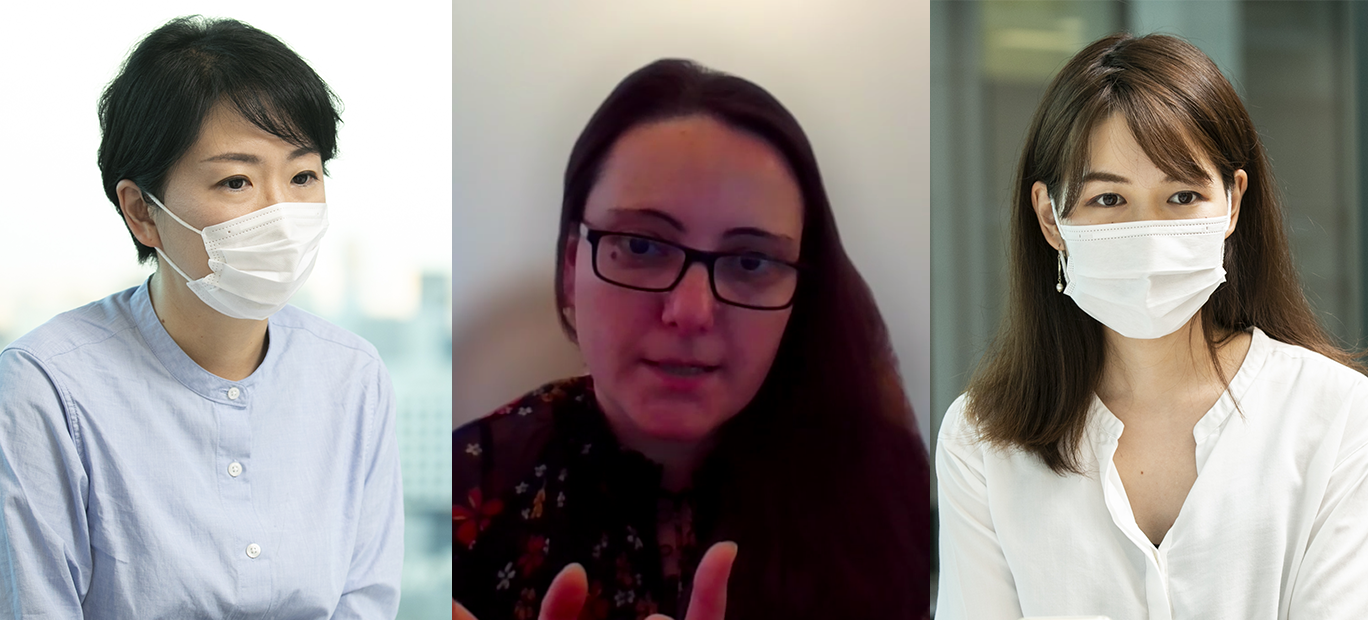 ―What will be the focus of your PV activities as we head towards 2025?
Tudor: We will be focusing on signal prediction. To predict signals, we first need to be able to access large quantities of data, including publicly accessible data, not only our own safety database. As a global team, it is important for us to improve on how we collect data, which in turn will lead to better evaluations.
The scientific world is now focusing on how to look at the medical big data (Real-world data). Once a product is launched in the market, we can collect real-world safety data which we will then use to monitor and evaluate the safety of our products. How we do that is crucial to improving product safety.
Kyowa Kirin also has medicinal products for rare diseases and information about patient safety on such medicinal products is limited and extremely valuable. We are evaluating product safety in the face of these limitations. Once we will improve the collection and evaluation of the data, while monitoring the long-term safety from around the world, we will be able to better characterize the safety profile of the products, and ultimately predict adverse reactions.
There is a lot of work to be done, and I am very excited about the future. I am looking forward to working on the challenges that lie ahead.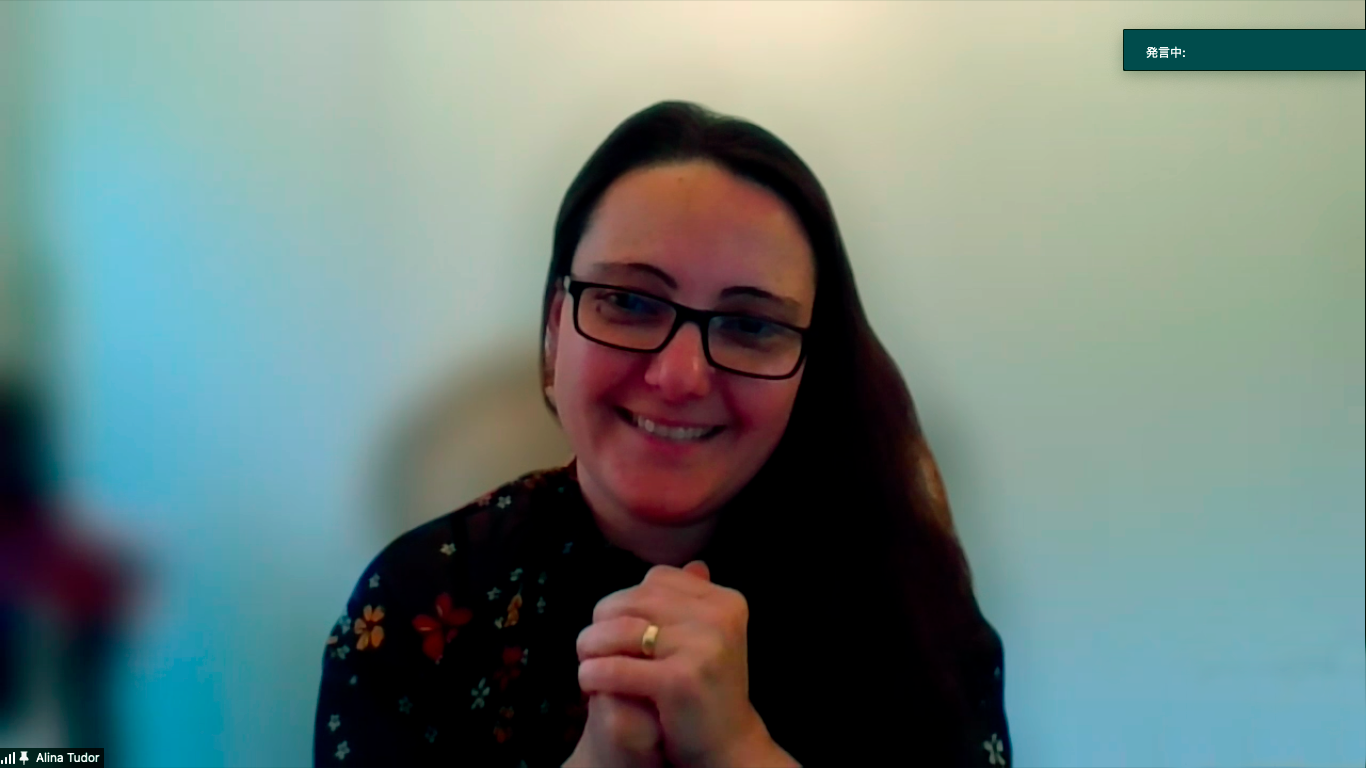 Photo: Alina Tudor
Hayama: That is very important.
We are evaluating safety in a single approach with one global database. Although we have established this evaluation approach for many products, we have yet to solidify this approach for some other products and this is something we would like to work on next.
Nishimura: Patient safety is at the forefront of our thinking. This is a policy rooted not only in Global PV Function but in the company as a whole. I would like to continue focusing on the needs of our patients and the safety of our products, as well as continuing to create a comfortable working environment for our team.
​
Kyowa Kirin is creating the foundation for global PV activities and conducting reliable safety evaluations. PV activities will continue as we move towards an era that predicts and prevents adverse reactions.