Like other industries, the pharmaceutical industry is also proceeding down the path to globalization. Global pharmaceutical companies are expected to swiftly and accurately grasp safety information on medicinal products used around the world and utilize that information to help treat patients. The Global Pharmacovigilance (PV) Function plays an important role in this process. This article delves into the day-to-day work of some of its members, and examines how their work is connected to the future of Kyowa Kirin, a company aiming to contribute to the health of people throughout the world. We interviewed Miki Nishimura and Sawako Hayama from the Medical Safety Group, PV Medical, PV Division.
【Profile of participants】
Sawako Hayama
Manager, Medical Safety Group, PV Medical, PV Division in Japan, Kyowa Kirin Co., Ltd.
Having worked as a clinician, joined Kyowa Kirin in 2020. Mostly engaged in evaluating safety information from a medical perspective. Medical doctor (MD).
Miki Nishimura
Medical Safety Group, PV Medical, PV Division in Japan, Kyowa Kirin Co., Ltd.
Joined Kyowa Kirin in 2018. In charge of products for nephrology, oversees pharmacovigilance-related operations involving approved and investigational medicinal products, and coordinates with other departments.
Offering support to safety monitoring activities throughout the medicinal product lifecycle
As an organization engaged in appropriate medicinal product safety monitoring activities globally throughout the entire process from the research and development stage to post-marketing, the Global PV Function has launched a globally coordinated matrix structure based on four major functions (Medical Safety, Operation, Compliance, and Planning) and four regions (Japan, EMEA, North America, Asia-Pacific) in April 2020. Nishimura explains the role of the Global PV Function as follows.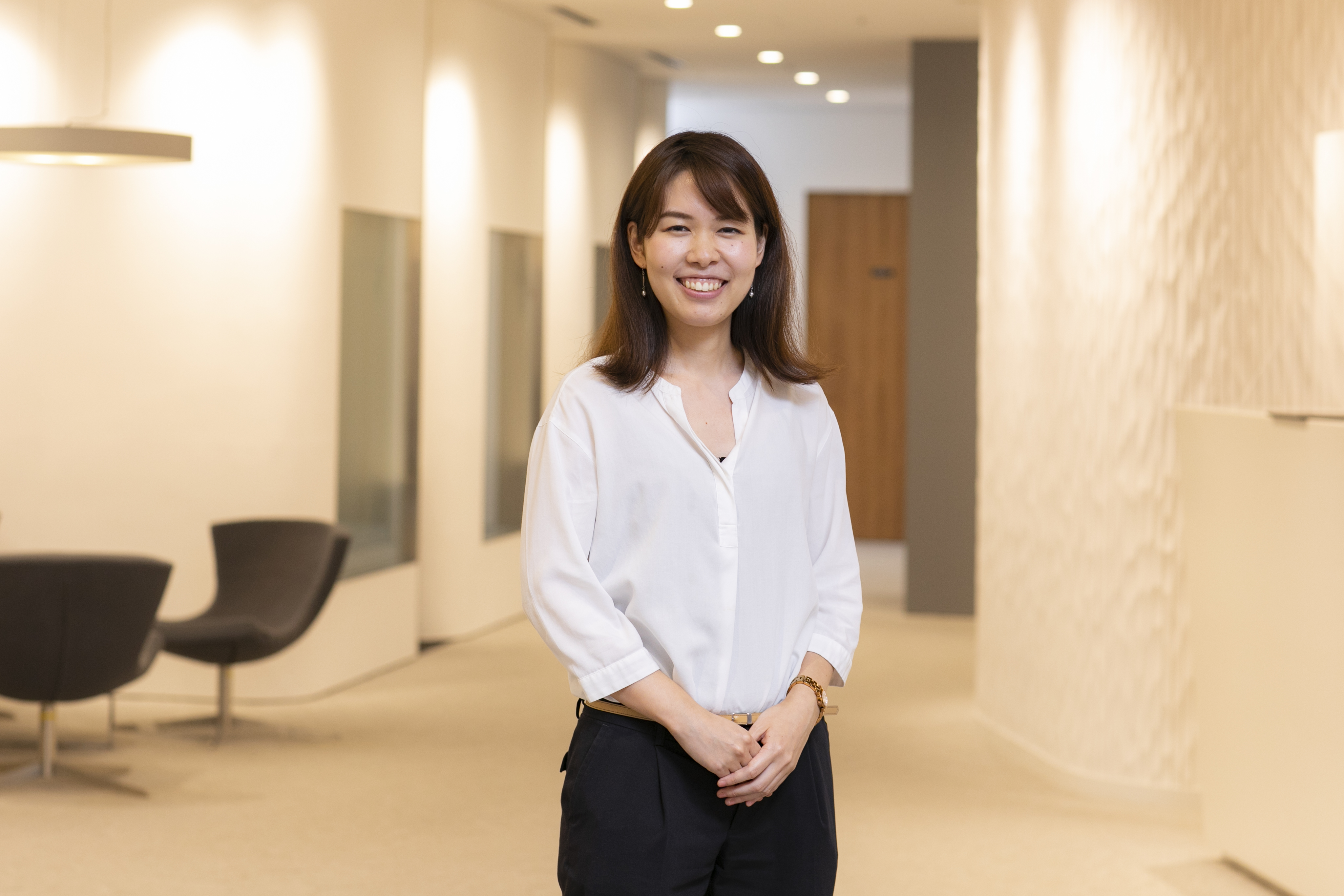 Photo: Miki Nishimura
"Our role is to collect medicinal product safety information from healthcare professionals that relates to all stages, from development to post-marketing, and to use this information to examine and assess risks. We then send out information that should be communicated to patients and healthcare professionals to minimize risks."
Why is it necessary to coordinate this role globally?
"We are aiming to develop and launch global products as a company that promotes itself as a global specialty pharmaceutical company. Safety information on each product needs to be exchanged and reported to each country, regardless of where the information originated, which means that it is essential to centrally manage and share safety information globally. In 2016, we created a single global database to collect and manage information centrally, and we are now focusing on risk assessment."
What specific tasks is each function responsible for within the global PV organization?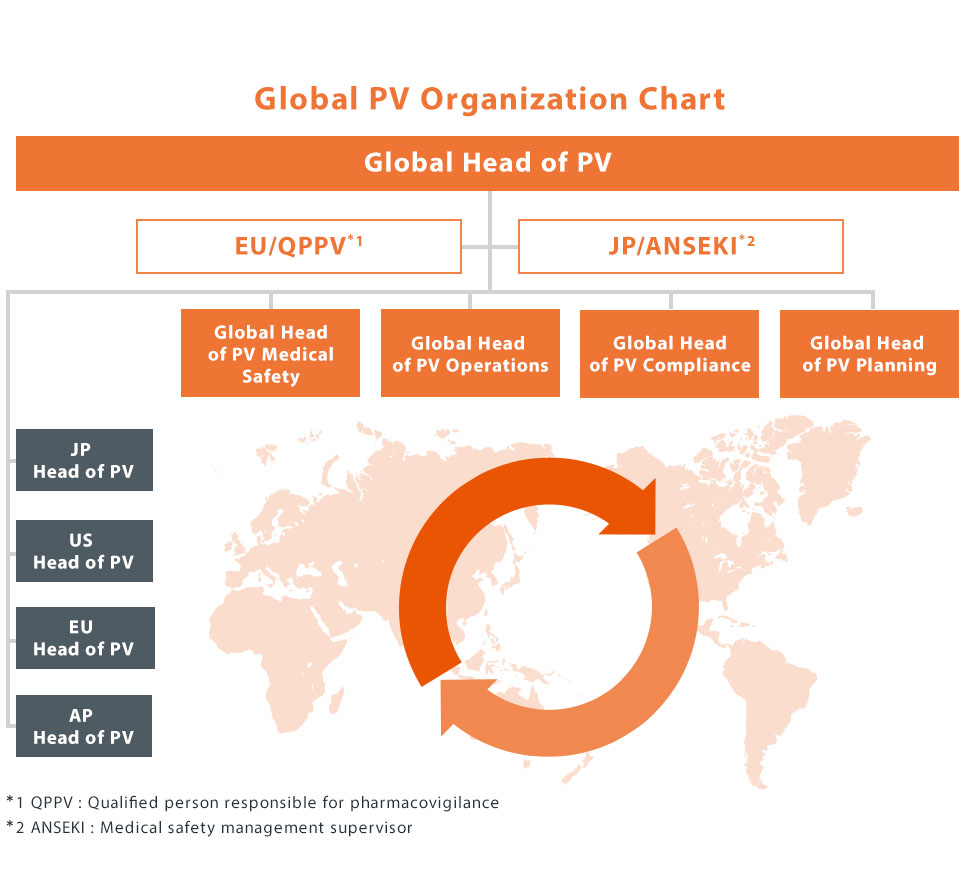 Global PV Organization Chart
(Source: Kyowa Kirin Co., Ltd. website)
"Operation is responsible for collecting and evaluating information on adverse reactions in patients, and for reporting individual cases as well as providing periodic safety reports to each country. Medical Safety assesses risks promptly from a medical and scientific perspective, using the information gathered and compiled by Operation, and considers the countermeasures that should be taken based on the impact on patients."
"Depending on the country or region, the same product, for example, is sold by other companies, so Compliance monitors whether we are complying with the regulations of each country and contracts with each company. Planning supports the organizational structure of the Global PV Function through inter-regional and inter-departmental coordination and exchanges of personnel."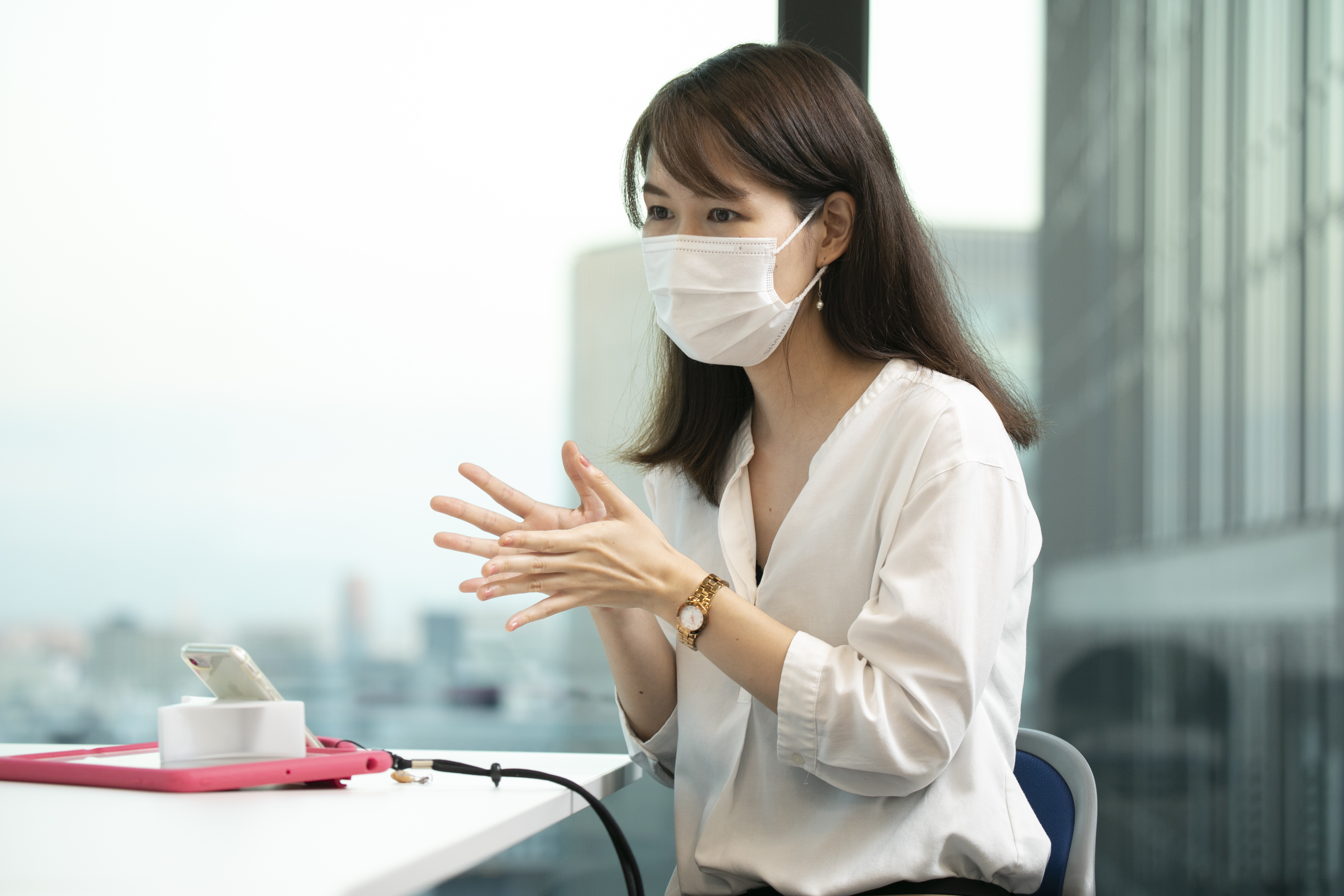 Conducting consistent science-based safety assessments in each region
Each of the four functions operates in Japan, North America, EMEA, and the Asia-Pacific region. There are roughly 200 people with diverse backgrounds involved in global PV activities, one of whom is Hayama, who is also a member of the Medical Safety Group. As a medical doctor, Hayama is responsible for evaluating safety information and planning safety measures from a medical perspective.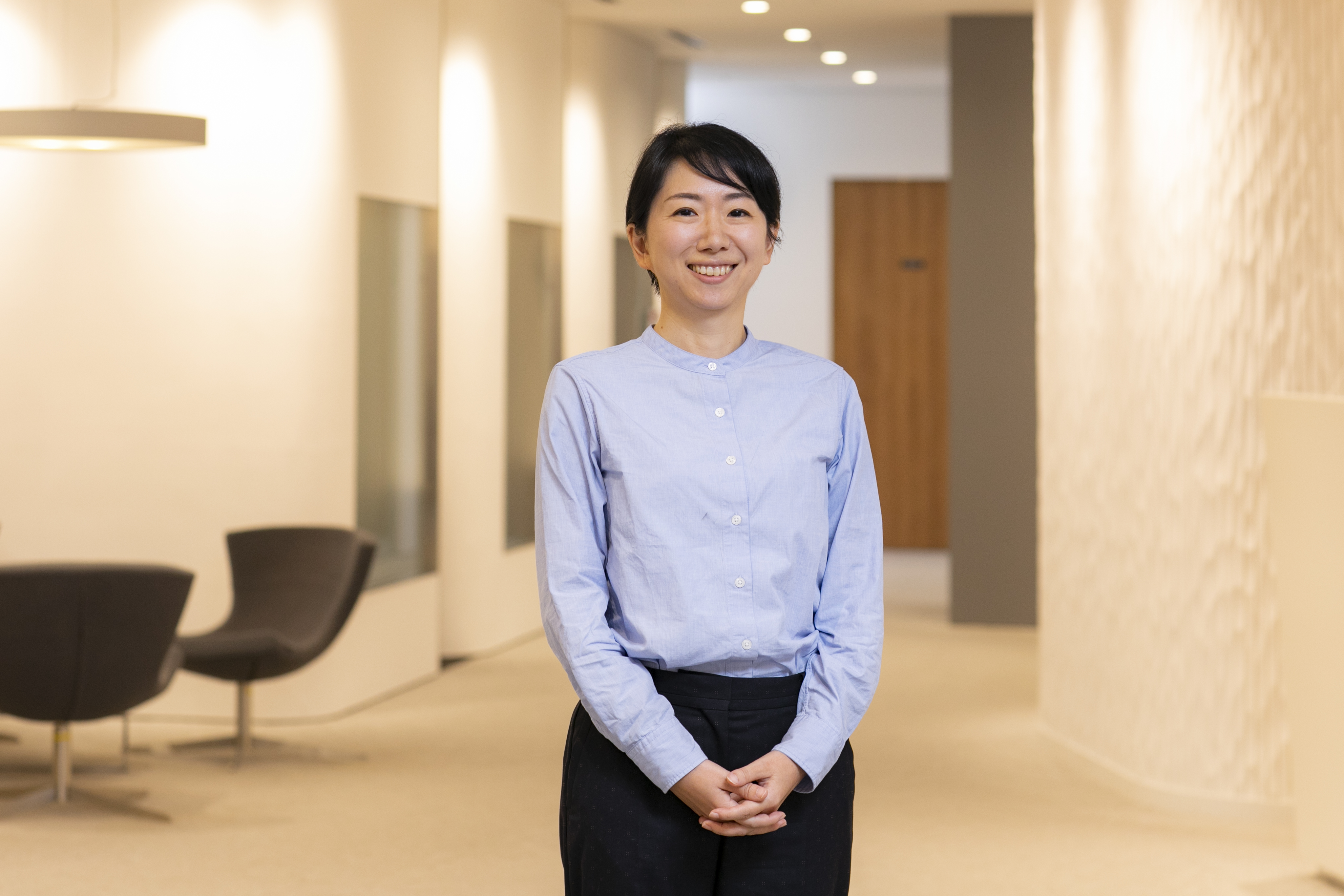 Photo: Sawako Hayama
"While there are ethnic factors that need to be considered, including regulations, the medical environment, habits and genetics, science-based safety information assessments do not vary greatly from region to region. It is our responsibility, as a company that markets the same product in different parts of the world, to strengthen global collaboration and conduct safety assessments and safety measures based on core information that is coherent and does not differ from one region to another."
We asked Hayama what she is particularly conscious of, as an MD, in her daily work, and she replied with an answer that you would expect from an experienced clinician.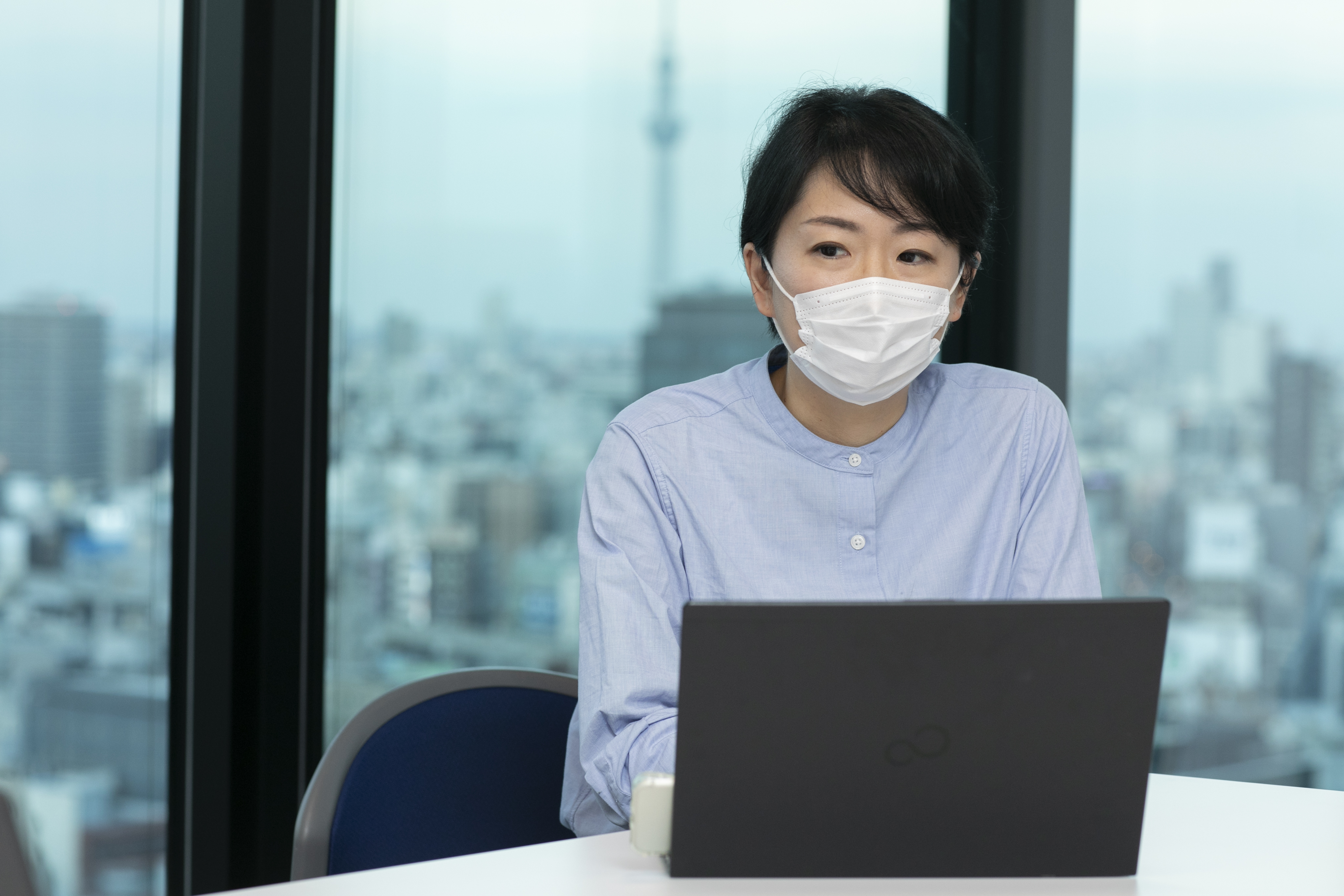 "We bear in mind the kind of information doctors, pharmacists, and others working in the medical profession need and want. We also think about how safety information can be utilized in a way that is useful to the patients who receive the medicinal products. I strive to maintain a medical perspective and not to assess information just based on the severity of adverse events."
"Patients only expect medicinal products to have therapeutic effects, but in reality, medicinal products can produce adverse reactions. Moreover, the tolerance to such adverse reactions may vary between patients. So, I feel that I can contribute by considering how to communicate information on adverse reactions from the patient's perspective, such as how the medicinal product is used and what effects are expected, and what kind of information on adverse reactions is needed."
Increasing the value of medicinal products by predicting and preventing adverse reactions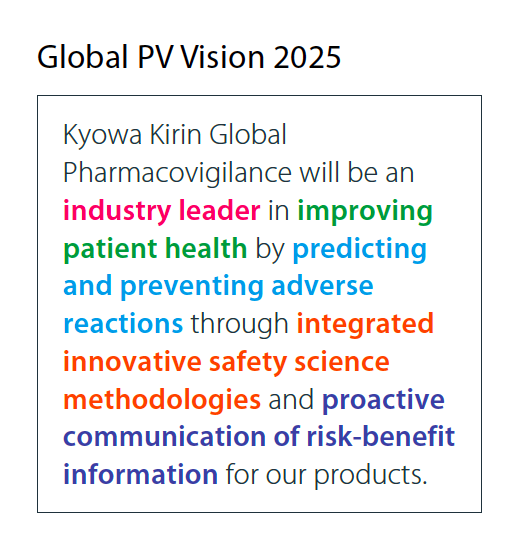 Global PV Vision 2025, Global PV Function
(Source: P.30, Kyowa Kirin Annual Report 2020)
Kyowa Kirin embarked on a new medium term business plan in FY2021. In line with this, the Global PV Function also developed a new vision — Global PV Vision 2025 — by soliciting opinions from PV staff worldwide through a questionnaire. Hayama talked with a sense of aspiration about the vision for the Global PV Function.
"Although PV activities aim to promote the appropriate use of medicinal products and to ensure patient safety, I see our vision for 2025 as contributing to patient care by further enhancing the value and usefulness of medicinal products. In analyzing and evaluating the wide range of information we collect, we aim to establish innovative scientific methods that can predict and prevent adverse reactions and contribute to improving the quality of patients' medical care. It sounds a bit ambitious, but to me, it is an exciting vision that is worth working hard to attain. As a former clinician, this vision fascinates me."
Nishimura concurred as follows.
"Kyowa Kirin also has an epidemiology team, and although it has not yet taken shape, we are ready to work on predicting and preventing adverse reactions. The Global PV Vision 2025 is a goal that motivates us to work hard to realize such prediction and prevention, and that requires all staff to aim higher as the industry leader. On a personal level, this vision has reaffirmed my determination to work hard so that I will not be left behind."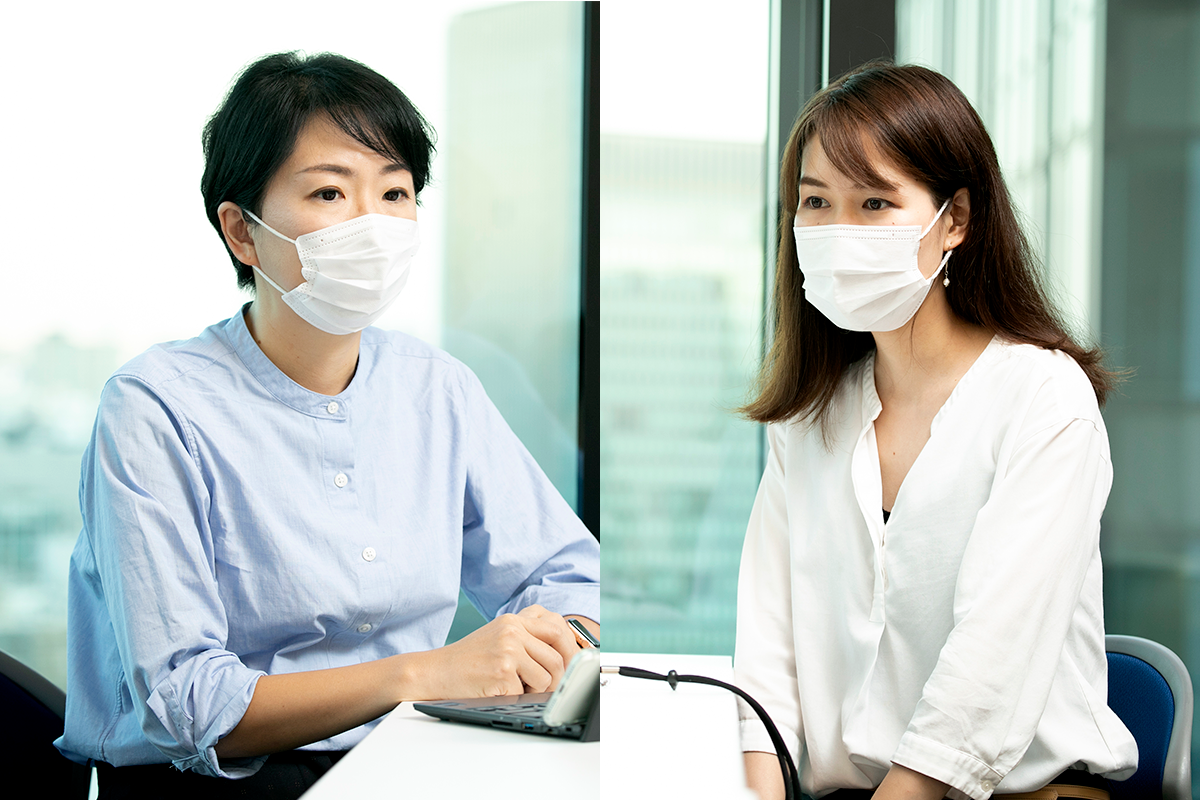 The Global PV Function aims to expand new possibilities of medicinal products, contribute to the safety and security of patients around the world, and bring a smile to the faces of patients. Part II of this article will report on a dialogue between members of the EMEA and Japanese teams about how they are collaborating globally and what motivates them every day.
​