Winemakers and vine owners work to keep producing wine even in the face of a dire water shortage
Corlea Fourie, head of viticulture at Bosman Family Vineyards, is examining her vines on the estate's Wellington property, roughly 45 miles outside Cape Town, South Africa. The once vibrant green leaves have dulled since the start of the harvest in January. Fourie explains that this is due to stress caused by a three-year long drought, the visible effects manifesting on her vines only this year. "My eye is always drawn to the growth point – the little leaves at the end of the shoot. First, the shoots arrived so early. And if they dry and shrivel, as they did, you know something has changed," she explains of her usually resilient vines.
"At Bosman's we're down by a third compared to prior harvests and the berries shriveled quite a bit – what we call oumens gesiggies [old people's faces] which can be good for concentration, but we need vibrancy and freshness too," she says. Farm managers and laborers spent countless grueling hours in the sun pruning in anticipation of the dry season, Fourie adds. "We had to harvest earlier and give up some crop. It was during this harvest that I realized I wasn't in charge anymore."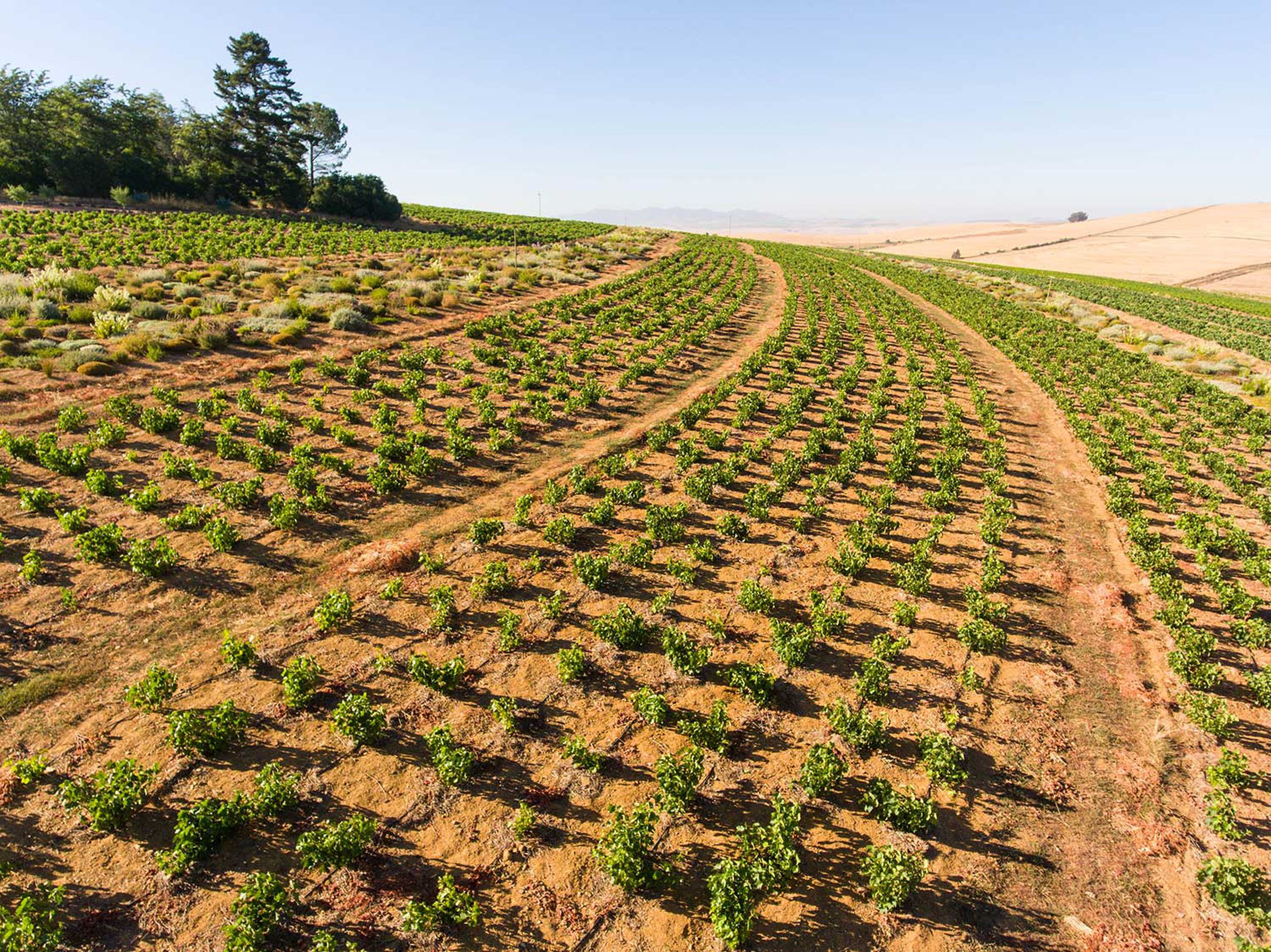 Cape Town made headlines in recent months as one of the first major cities in the world to potentially run out of water. This threatens residents' quality of life and the livelihoods of those working in industries that traditionally require vast amounts of water, such as the hospitality, restaurant, agriculture, and wine sectors. The latter is the ninth largest wine producer globally, according to VinPro, a non-profit representing South Africa's wine industry.
The city has instructed Capetonians to use less than 50 liters of municipal water per day, restricting usage to only the bare essentials. Day Zero, the day when the city shuts off the taps, has been pushed back indefinitely. Locals were labeled "guinea pigs" for water conservation globally as a result of these concerted, regimented efforts on the part of residents, the municipality, and the various affected industries. According to Fourie and many others, should Day Zero arrive, residents will be given 25 liters of water to use per day, under military supervision, the logistics of which are both dystopian and nightmarish to contemplate.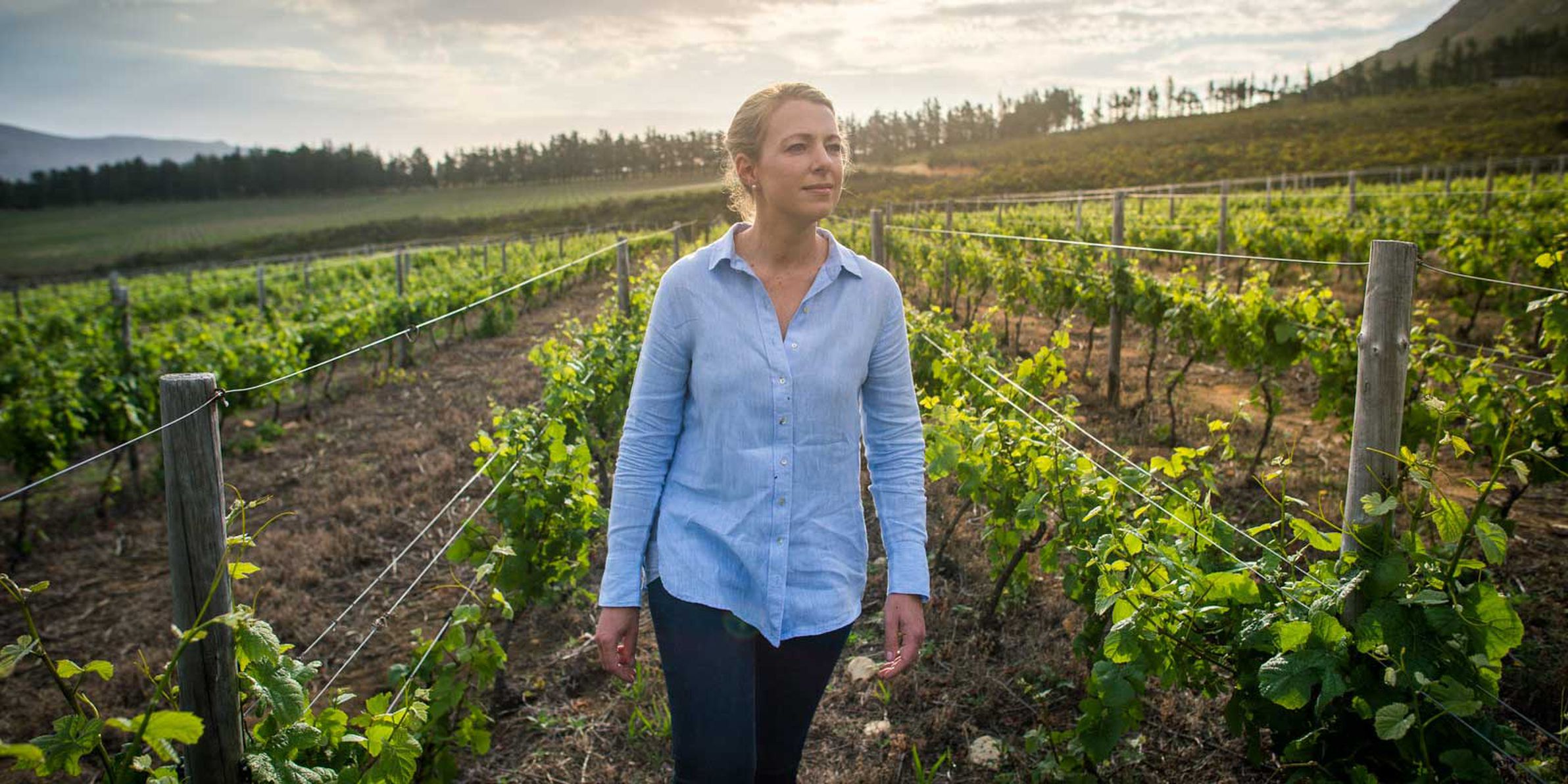 With major dam levels at 27% compared to 42% last year (as reported by VinPro), the road ahead is uncertain. As the last vineyards tally up their harvests, Francois Viljoen, VinPro's consultation service manager, says that the industry is expecting the lowest wine grape harvest in more than a decade. Supplementary water granted to the 582 cellars across 10 regions of the Cape has been cut off now, and VinPro's post-harvest best practice directives covering irrigation, weed, and pest control to restrict water consumption were issued just mid-way through the season. "We are currently in uncharted waters; we have not experienced such a drought in many years," Viljoen says. The Olifants River region, 124 miles north of Cape Town, bore the brunt of the drought, with vineyards allocated less than 17% of their usual water quota from the Clanwilliam Dam.
Fourie explains that planning and flexibility were crucial to tending to the divergent needs of the Bosman Family Vineyards. "At the Hermon farm, which is reliant on the Berg River scheme, the river ran dry before the red grapes could be harvested," she says. Unlike Fourie, for whom the signs of drought showed late in the season, Carl van der Merwe, Chief Executive at DeMorgenzon, a family-run estate in Stellenbosch, had a head start. A keen water-skier, he says he's physically observed dam levels plummet up close, and calls the province's drier conditions "common knowledge". Five years ago DeMorgenzon acted on this, planting drought-resistant grape varietals like Grenache Blanc, Grenache Noir, and Chenin Blanc.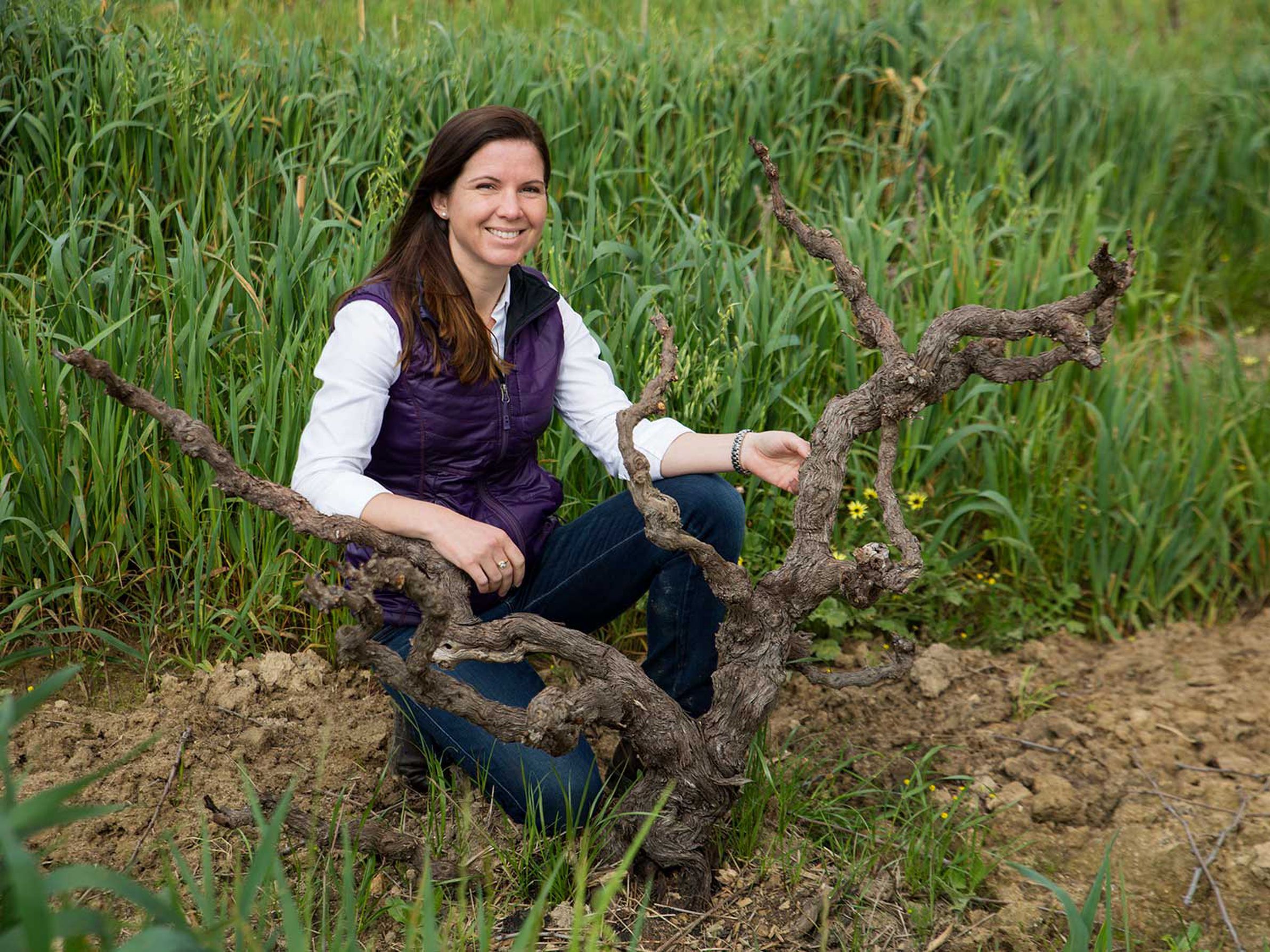 At the organic winery Joostenberg Wines, in the southwest Paarl appellation where his vines are 50 percent dry-farmed, owner and winemaker Tyrrel Myburgh says that the irrigation supply was cut off two months before harvest. "Luckily, we managed to irrigate the young and needy vines once. Our yields were down but better than 2016," he says. He aims to revert completely to the tradition of dry farming established on the farm in the 80s.
Andrea Mullineux is a winemaker and co-owner of Mullineux & Leeu Wines in the Swartland region, which sits 62 miles northeast of Cape Town and is known for its dry climate and dry farming (Mullineux & Leeu boasts a 118-year-old vine that has never been irrigated). For Mullineux, the drought isn't a new experience. "I grew up in California during some big drought years," she says. "My son is pretty much the same age I was then; I hope these lessons in water-saving stick with him too." Gone are the days of running water down the drain to warm it up, she adds.
"The winemakers interviewed go to lengths explaining how every drop is saved or re-used. "Cars go unwashed,covered in layers of dust; water used to boil pasta or prepare vegetables is cooled and used for pets and farm animals," Mullineux explains. Fourie mentions her cellar's grey water system: "Now, I can't think why we didn't install this sooner. Fixing leaks, measuring water use, planning meetings – it's meant hours of training our 260 staff members," she says.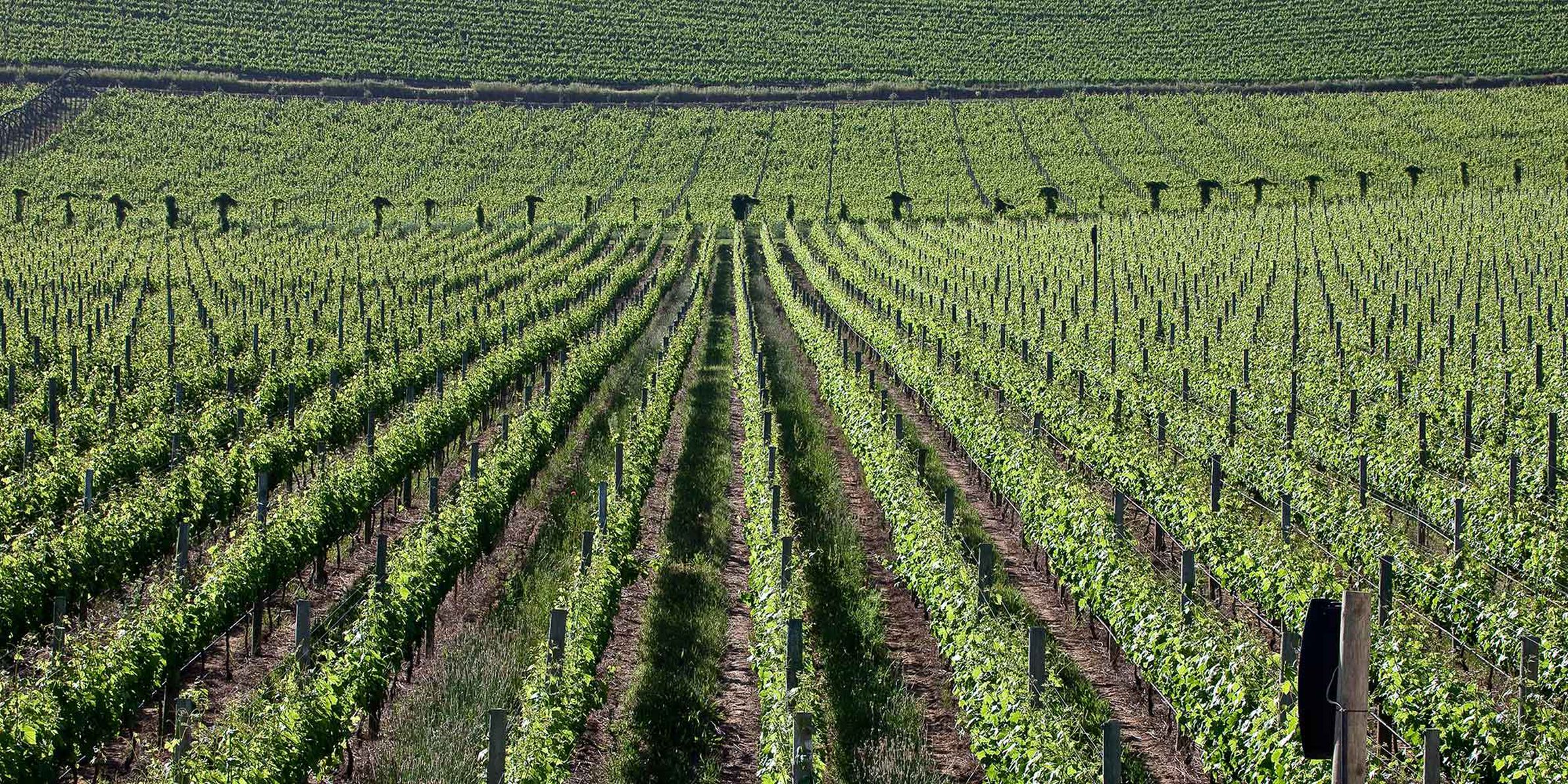 And monitoring and eradicating water-sapping invasive species such as eucalyptus and pine trees is an-ongoing project, Fourie adds. Mullineux says in the Swartland, weed control has become vital: "We mulch under the vines like crazy which suppresses weed growth and helps the soil to retain natural moisture."
In spite of the loss of volume, Mullineux has praised the quality of her 2018 harvest. "Grapevines are dynamic and auto-adjusting," she explains, while making clear that the region's water infrastructure needs an overhaul to better plan for future dry spells. Christo Conradie, manager of VinPro's cellar division, stresses that lower volumes are a global trend: "Europe's figures indicate the lowest volumes in almost 45 years. This could present an opportunity to secure sound export agreements for our wineries, with exporters negotiating higher prices with international importers."
While the region is counting on a winter rainfall, Fourie says that the future lies in embracing technology, like FruitLook, an app she's currently considering, provided free by the Western Cape Department of Agriculture to farmers to monitor irrigation by satellite and track various measurements. It also calls for a mind shift, Fourie says: "I will never forget this harvest – it's reminded me that we have a tremendous amount to learn."
This article was written by Ishay Govender-Ypma from Saveur and was legally licensed through the Industry Dive publisher network. Please direct all licensing questions to legal@industrydive.com.